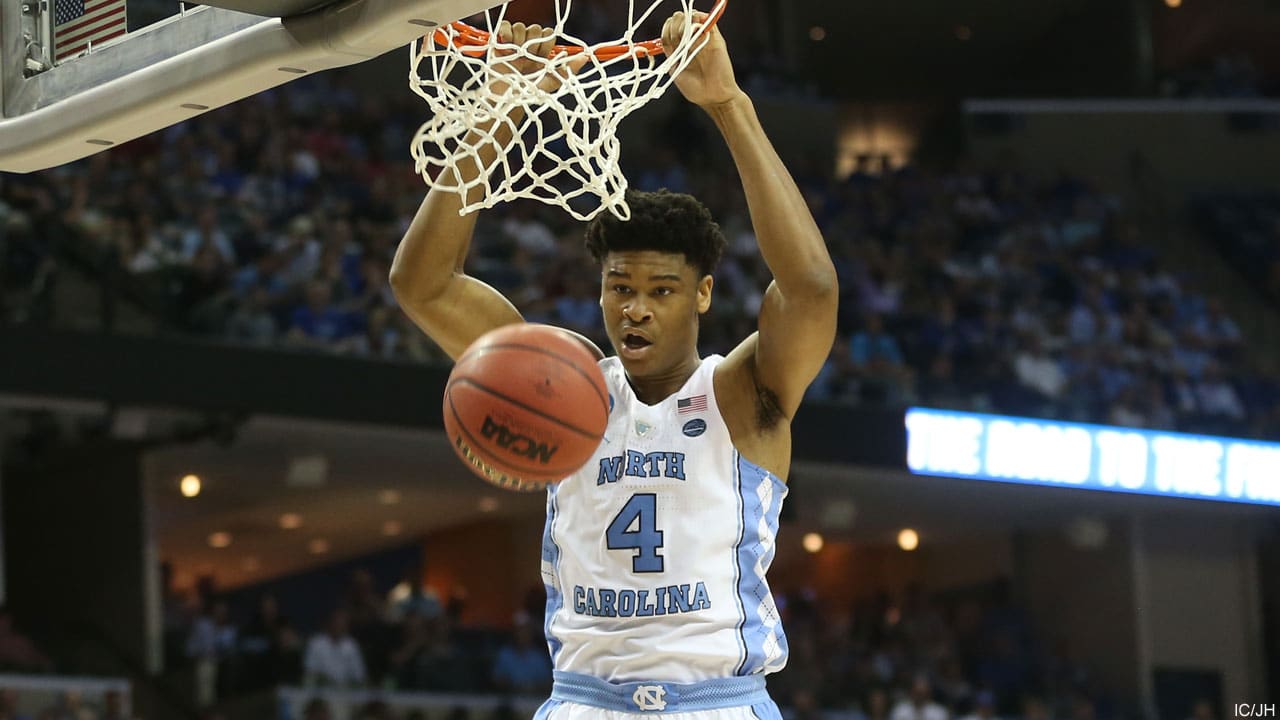 Gonzaga vs. North Carolina – 4/3/17 College Basketball Championship Free Pick
There may have been some casual fans across the country who were not familiar with the Gonzaga Bulldogs' basketball program, but if they have been watching the NCAA Tournament, they are right now. And this could be a shining moment for "the little school that could," as they face off against North Carolina Tar Heels for the national championship, beginning at 9:20 PM ET at University of Phoenix Stadium. BetAnySports customers get reduced juice on this game, giving them better NCAA Championship betting odds, and then they can challenge the odds after the game has started, utilizing the state-of-the-art software available through Live Betting Ultra.
Gonzaga, coming in with a record of 37-1, exhibits great defense, to the extent that they are the best in the nation defending inside the three-point arc, and fourth best outside of it. That's a combination you won't find anywhere, and that's why the analytics site KenPom.com ranks them as the #1 team in Adjusted Defensive Efficiency. Part of the Gonzaga effort is anchored by two different seven-footers who can sometimes be in the game is the same time. The more talented is freshman Zach Collins, who had his best game of the year on Saturday against South Carolina, as he scored 14 points, with 13 rebounds and six blocked shots. He will be a major obstacle for North Carolina's frontcourt people to deal with. But obviously Kennedy Meeks has been making a statement lately; he had 17 rebounds against Kentucky to help get the Tar Heels to the Final Four, and against Oregon he had 25 points and 14 rebounds. Eight of those rebounds came on the offensive end, and that is important to point out, because of the fact that the Heels are the best offensive rebounding team in the nation, as they have gobbled up 42% of their missed shots.
In the NCAA Championship betting odds posted on this game by the folks at BetAnySports, North Carolina is the very slight favorite:
North Carolina Tar Heels -1.5
Gonzaga Bulldogs +1.5
Over 153.5 points -110
Under 153.5 points -110
The key offensive weapon for Gonzaga is Washington transfer Nigel Williams-Goss, who scored 23 points against South Carolina but had shot only 31% in the tournament prior to that. The fact that the Bulldogs were able to win and advance without him having monster games is probably a good sign, especially as a minor injury he suffered the other night is not likely to be a problem. But Przemek Karnowski, one of the seven-foot centers for the 'Zags, may have something a little more worrisome, as he got poked in the eye on Saturday, and it clearly affected him. Nonetheless, he had 13 points in the game, and then there is even a third big man, Killian Tillie, who may to bring free throws toward the end to help propel the Bulldogs to this point.
The Tar Heels can bring people like 6-11 Tony Bradley off the bench, but that still doesn't mean they're going to have much of a size advantage in this game. How Gonzaga manages that is going to be very important. If you took Meeks out of the mix, this team made only six out of 34 shots from two-point range on Saturday, and the two sprained ankles (yes that's right – TWO) on the part of Joel Berry, the point guard who generally makes things happen for the Tar Heels, have to be of grave concern, because he was really off on his shooting the other night, hitting only two out of 14 shots from the field. If he is less of an offensive threat, that will force North Carolina even more toward short-range offense, and we know that Gonzaga is well-equipped to handle that. Let's not forget that this is a team that has held 22 of its last 23 opponents below 42%, and some of those opponents were nationally -ranked, so no one should expect the Tar Heels to go wild, whether it's from the inside or the outside.
BetAnySports gives you a free play bonus if you sign up today, and then you can get reduced juice on the NCAA Championship game…… Stay in the action even after the opening whistle by utilizing the software from Live Betting Ultra, and make your deposit in a number of different ways, including your Visa card, person-to-person transfers and the virtual currency of Bitcoin, which is fast and easy with their automatic system!