Tennessee Titans vs. Tampa Bay Buccaneers | Predictions | Odds and Lines | OSB
Tommy D.  is going to break down this awesome game and give us his predictions and odds for today.
Tennessee Titans vs Tampa Bay Buccaneers (Sat)
It's a Saturday night matchup between two teams that could be Super Bowl contenders in 2021. The Tennessee Titans head to face the Tampa Bay Buccaneers, a team they've been practicing with all week. Although this is a preseason matchup, we could get a glimpse of the starters as there is only one preseason game left after this. Still, we probably won't see Tom Brady for more than a drive. 
The Titans are coming off a big 23-3 win against the Atlanta Falcons. Logan Woodside, a backup quarterback for the Titans had an incredible game. The true winner though was the defense of the Tennessee Titans. The Titans held the Falcons to just three points and now have their eyes on another NFC South team. Per BetOnline, the Titans come in as +1 underdogs, so what are the chances we'll see an upset? Looks like it's time for some Titans vs Buccaneers Predictions.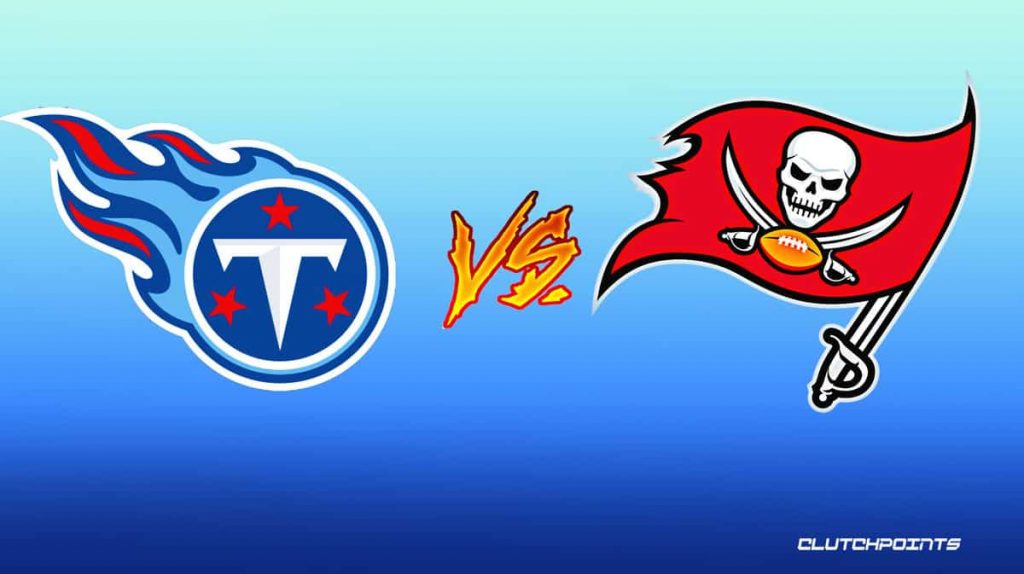 Titans look to rely on defense against Buc's
The Titans vs Bucs picks history has Tennessee winning 5 out of their last six games. That would be a great trend to go off, had the Buccaneers not brought Tom Brady onto the team. The Titan defense won't have to worry much about Tom here though. They will however get a heavy dose of Antonio Brown. Hopefully, their starting defensive backs will be on the field come Saturday night. 
The Titans offense will look to Logan Woodside and Matt Barkley again at the quarterback position. There is a small chance we get a glimpse of Ryan Tannehill, the starting QB, but it wouldn't be for long. As they near the opening of the season, it's more about preserving your players than winning games. Since they're likely resting their starters, that's probably why BetOnline has them as underdogs here.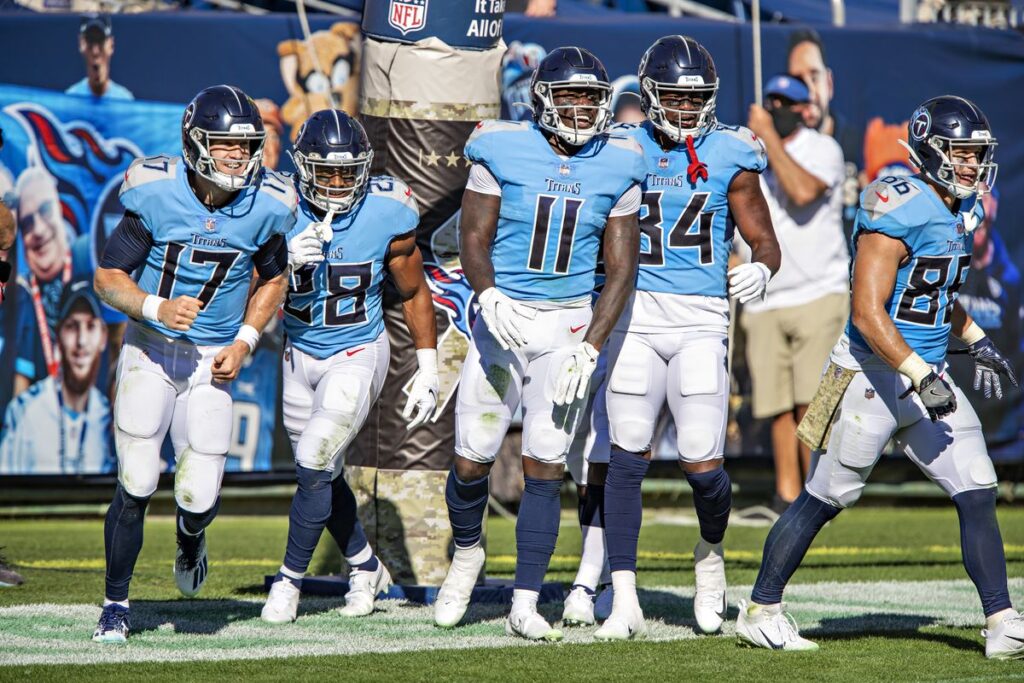 After a preseason loss, Bucs look to bounce back
The Tampa Bay Buccaneers record is 0-1 after the first preseason game. Now, they are looking to make up for their loss to the Cincinnati Bengals. Blaine Gabbert didn't really hold up his end of the bargain as quarterback, and the Tampa Bay Buccaneers defense let the game slip away. Potentially, the Buccaneers could be facing a future opponent, as Tennessee is one of the best in the AFC. Hopefully, the Tampa offense looks much better in this game. 
As we said above the Buccaneers vs. Titans Betting Odds have the Buccaneers as 1-point favorites. This is strange considering how easily the Titans defeated the Falcons and the Buccaneers lost to the Bengals. This is fine though because it makes it easier for us to give you our Titans vs Bucs pick. 
Our Titans vs Buccaneers Predictions 
The defense of the Tennessee Titans will be too much for the poor offense of the Buccaneers to overcome. Saturday night will likely see another struggling performance by Blaine Gabbert, who couldn't pull through last week. Considering that Tom Brady and other starters will be out on offense, we don't see Tampa Bay having much success.
Since there is only a 1-point margin in this game, it becomes a pick 'em. We have to go with a team that outperformed their previous opponent 23-3. Plus, the Titans have spent the week with Tampa Bay and likely have a game plan in place for them. Look for Logan Woodside to have another great outing on Saturday and lead his team to victory. 
OSB Official Pick: Tennessee Titans +1 (at BetOnline)
To get daily game analysis visit our blog, sign up for our free picks and follow us on instagram and youtube. 
Current odds brought to you by BetOnline