Thursday Night Football Betting | Pittsburgh Steelers at Minnesota Vikings | OSB
Thursday Night Football Betting — Pittsburgh Steelers at Minnesota Vikings (12/9)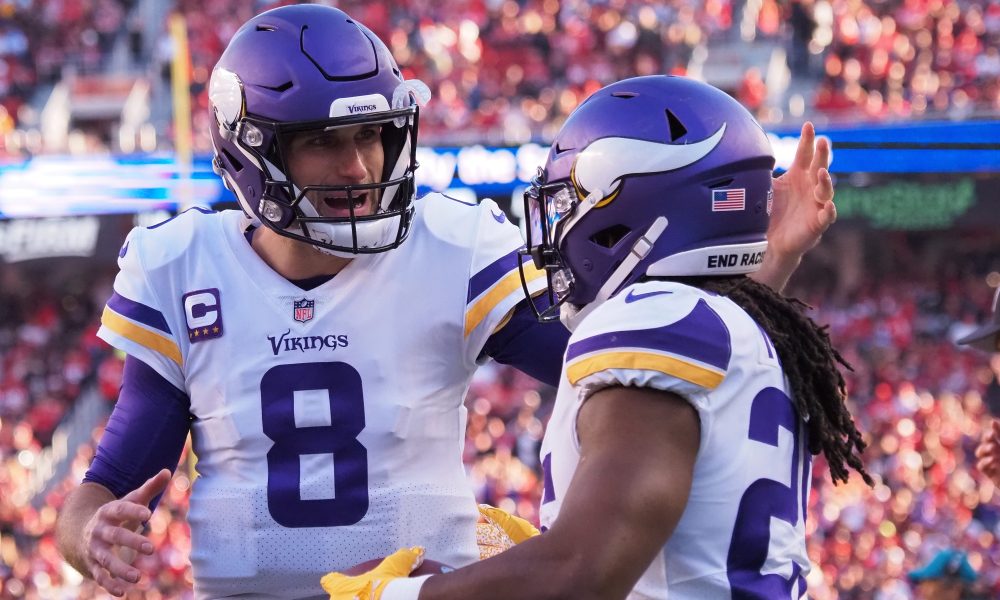 After allowing 41 points in consecutive games, the Pittsburgh Steelers rebounded with a 20-19 victory over the Baltimore Ravens last weekend to keep themselves relevant in the AFC wild card race. For Thursday Night Football, they'll be facing a team that is smarting from the humiliation of losing to a winless team.
Of course, we're talking about the Minnesota Vikings, who host this game at US Bank Stadium at 8:20 PM ET.
Remember that at BetAnySports, you have an opportunity to get reduced juice on this game, and that will afford you better value on each and every wager.
The injury situation is worth talking about with the Vikings. Star running back Dalvin Cook, who has a shoulder injury, was somewhat limited in practice and is listed as questionable. The Vikings used Alex Mattison as their feature back last week against Detroit, and he responded with 90 yards on the ground. So their ground game wouldn't be completely empty.But it looks as if they are going to do everything to make it possible for Cook to play.
Adam Thielen, the key possession wide receiver, is out of action with a high ankle injury. And that will leave people like KJ Osborn with some extra chances. The same most likely can be said for tight end Tyler Conklin.
The Steelers got some good news last week as TJ Watt and Cameron Heyward returned on defense. And they were able to confound Lamar Jackson, sacking him seven times.
While Pittsburgh's spirits were up with a win that improved their record to 6-5-1, Minnesota was devastated when they allowed the Lions to go down the field on a last-minute drive and lost 29-27, giving Detroit its first victory in twelve games.
What was especially disheartening was that the Vikings had come back from 14 points down to lead the game. In the Thursday Night Football betting odds posted on this game by the folks at BetAnySports, the Vikings are favored:
Minnesota Vikings -3 (-120)
Pittsburgh Steelers +3 (+100)
Over 43.5 points -110
Under 43.5 points -110
And don't forget that after the game kicks off, you can stay very much in the action with Ultimate Lines, Premier Lines or Super Lines!
What's interesting here is that Minnesota, which comes into this game with a 5-7 record (6-6 against the pointspread), had led every game by at least seven points until last Sunday. So obviously they have lost some leads. One reason for that is poor secondary play. And that was on display last week.
The question is whether Ben Roethlisberger is capable of exploiting that weakness. It's something we wouldn't have been asking a few years ago, but the general consensus is that this is the last hurrah for Big Ben. He had a decent game against the Ravens, throwing for 236 yards and two touchdowns without getting picked off.
It is Kirk Cousins' ability to get rid of the ball quickly that has kept the Vikings out of more trouble. He has been blitzed the second most times of any NFL quarterback, but has sustained only 18 sacks. Interestingly, Pittsburgh is 24th in QB pressure rate, but they are second in sack percentage.
And it can be argued that Cousins has the top receiver on the field in Justin Jefferson, who dominated last week with eleven catches for 182 yards. It will certainly be good to get Cook back in action, but the Vikes have been thrown for a loss or held to no gain on 23% of their running plays, and that is the worst percentage of the league.
What might carry some importance here is that Pittsburgh coach Mike Tomlin has demonstrated a lot of resiliency as an underdog, covering on eleven of his last 15 chances. Against an opponent that is flawed, it may be worth taking the points.
BetAnySports gives you a tremendous opportunity to find value, as they'll give you reduced juice on all NFL bets….. That means you won't have to lay the customary -110, and that makes a difference……. There is real-time wagering available (Ultimate Lines, Super Lines, Premier Lines) and don't forget that Bitcoin is always a very convenient way to make your deposits, with NO transaction fees!