NFC Playoff Lines — Bucs Hope Lack of Balance Doesn't Matter vs. Eagles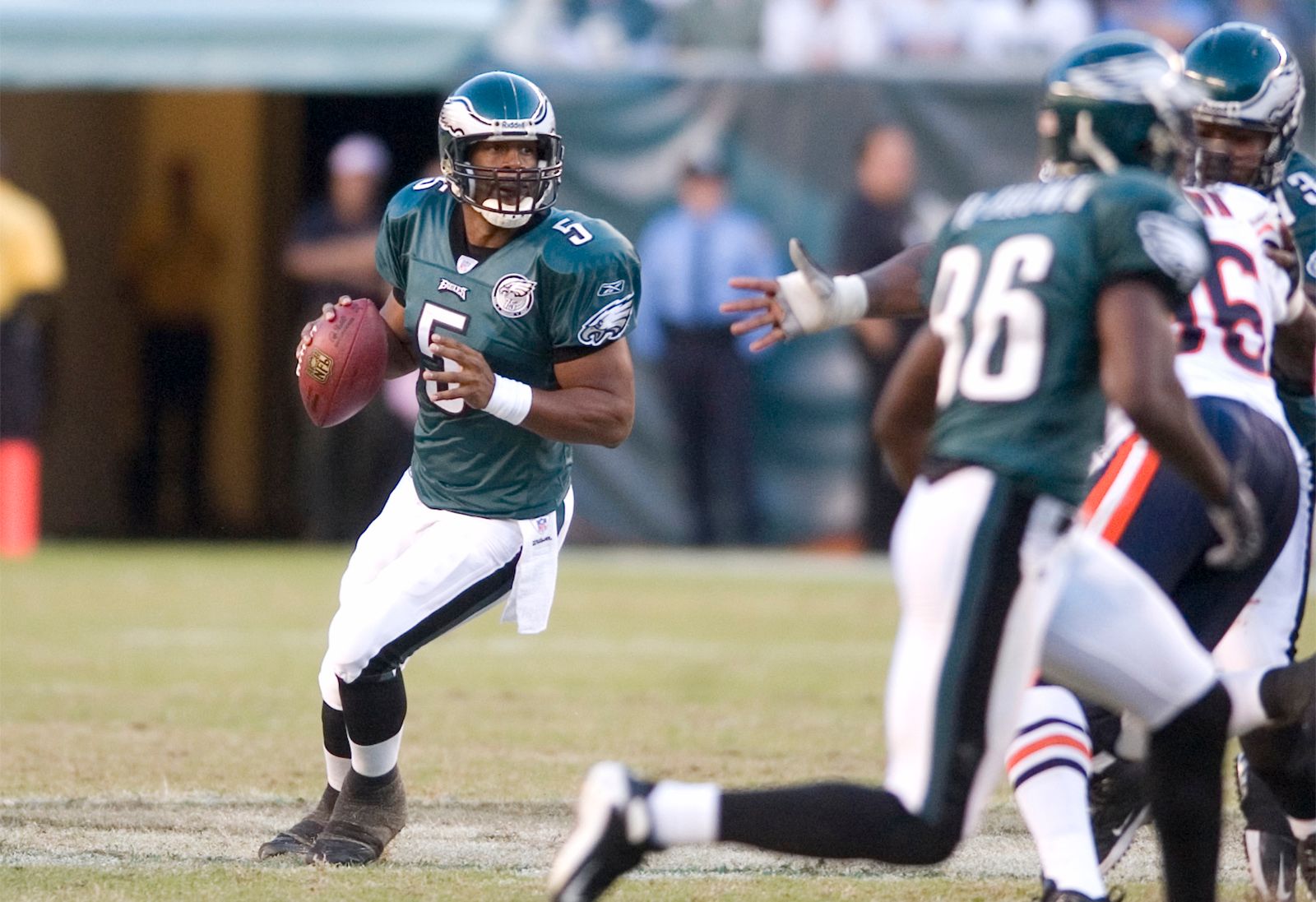 The story of how the Philadelphia Eagles got to the NFC playoffs is a rather interesting one; in fact, it is one of the more interesting OnlineSportsBet customers have seen in the NFL season. It involves something of a transformation into a heavy emphasis on running the football. And things started to turn around for this team when they shifted gears.
With Miles Sanders slated to come back from a broken hand, the Eagles could be going full steam ahead as they visit the Tampa Bay Buccaneers in the NFC wildcard playoff round. They will kick off at 1 PM Eastern time at Raymond James Stadium in Tampa.
There are a lot of reasons the ground game worked for the Eagles. It really didn't happen all of a sudden; in fact, even with all the injuries this team suffered last season, they were still able to run the ball pretty effectively and had a pretty sturdy offensive line. That has continued.
Philadelphia has averaged 160 rushing yards per game, which is tops in the NFL. As far as balance is concerned, this club executes that about as well as anybody, with 51.6% of their plays on the ground.
By contrast, the Buccaneers don't exhibit a lot of balance. They have thrown the ball on 66.2% of their plays from scrimmage, and that is the most in the NFL.
Tom Brady is one of the few quarterbacks who can afford to do that and get away with it. But you know, things may get tougher as he has to make this attempt at a repeat without receivers Chris Godwin and Antonio Brown.
In the NFC playoff lines that have been posted on this game by the folks at OnlineSportsBet, the Bucs are laying points:
Tampa Bay Buccaneers -8 (-108)
Philadelphia Eagles +8 (-112)
Over 45.5 Points (-113)
Under 45.5 Points (-107)
Maybe the guy to watch for the Bucs is Rob Gronkowski, and that wouldn't be much of a surprise, considering that there have been few receivers Brady has ever trusted as much. Gronk, who had two TD receptions in the Super Bowl, has scored six times, and Brady found him seven times last week against Carolina, yielding 137 yards. Brady has always been a master at cooking up something with whatever receivers he has on hand, so he should be able to concoct something against an Eagles defense that has surrendered 69.4% completions, most in the NFL.
Philadelphia's chances will generally hinge on whether they can play "push-back" against a Tampa Bay defensive front that is anchored by Ndamukong Suh and Vita Vea. That will be tougher than some people think. But the Eagles should have everyone on hand, and if you'll pardon the pun, that includes Miles Sanders, who broke his hand and went through surgery. At 5.5 yards per carry, he's dynamic, and a nice complement for Jalen Hurts, who had been dealing with ankle problems but has 784 yards, which makes him dangerous running the ball from the quarterback position.
The Bucs won the previous meeting 28-22, as they allowed Philadelphia only 213 total yards. They have scored at least 30 points in every home game but one.
There's a $5,000 NFL Pro Playoffs Pick'em you can enter with crypto at OnlineSportsBet,where the action is hot an heavy,with Odds Boosters, Prop Builder and Live Betting. Yes, they will keep you busy……… And they make it easy to deposit as well, as you can use multiple cryptocurrency options that include Bitcoin!