Guardians Capitalize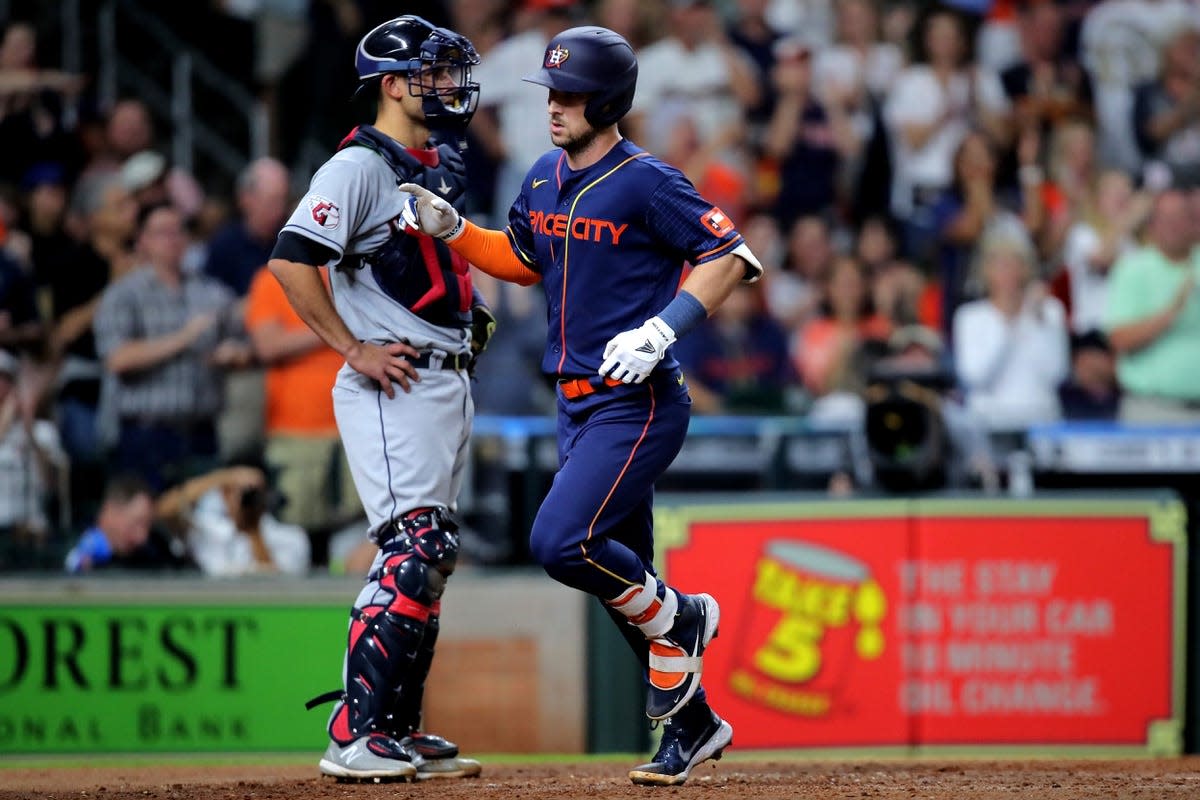 Welcome back to OnlineSportsbet! 
It's Tommy D Here With Online Sports Bet, America's Favorite Sports Information Channel. 
This Is the Wednesday May 25th MLB Report Where We Will Be Releasing Our Guardians vs Astros pick. 
This Game starts tonight at 8:10 PM Eastern Time in Houston, and the Cleveland Guardians vs Houston Astros betting odds have the Astros as -185 favorites, and the run line at 8 runs according to DraftKings. 
To get tonight's selections for Free, All You Need To Do Is Click The Link Below Or Go To Onlinesportsbet.com And We Will Send the pick to you Via Text Or Email. It's that easy.
Ok, let's get to our Guardians vs Astros Prediction. 
Astros Slowing Down? 
There's no doubt that the Houston Astros are a good baseball team. They are in first place in the AL West, a spot they've claimed more than any other team in the last five years, and this season they've had winning streaks of 8 or more twice. But with that being said, this team is 5-5 in their last ten games and with the Angels playing the best baseball they've played in about a century, the Astros can't afford to slack off or their dominance over this division might be coming to an end. 
The Astros have been led this season by Justin Verlander who doesn't seem to age, as he's having his best season in his 16th year as he has a top 5 ERA in all of baseball at 1.22. He also has a winning record of 6-1 with 49 total strikeouts on the year. Cristian Javier will be starting for Houston, and he will have his work cut out for him however against this Guardians team that ranks 8th in the MLB in batting average, and 11th in slugging percentage. Houston ranks 21st and 5th in those two categories, so it'll boil down to Javier vs Quantrill, the Guardian's starter. Expect the Guardians, who are a better team than their 18-20 record would suggest to take advantage of a slumping Astros team, who's pitcher has been up and down this year. 
For Our Expert Cleveland Guardians vs Houston Astros prediction, take the Guardians run spread.