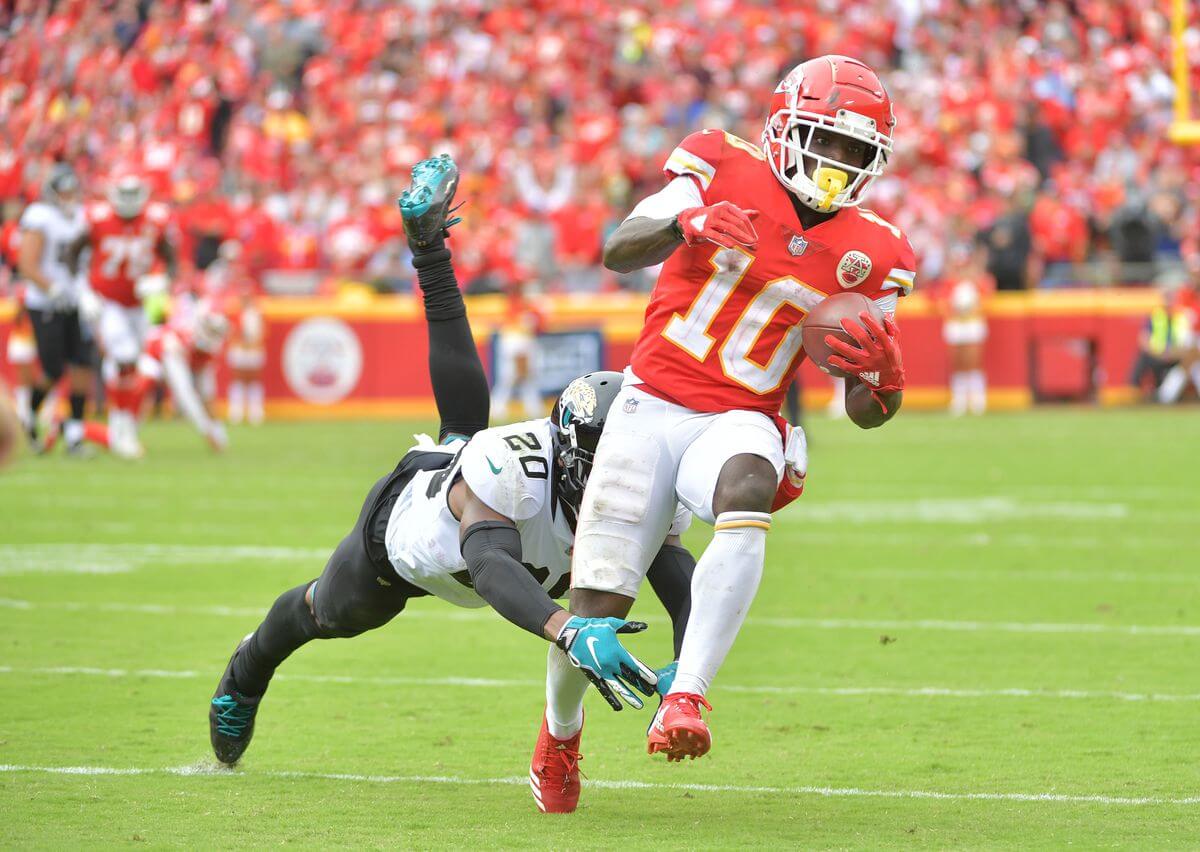 Kansas City Chiefs at Jacksonville Jaguars Betting Preview – Week 1
One of the marquee games on the NFL Week 1 schedule will feature the Kansas City Chiefs visiting the Jacksonville Jaguars. Coincidentally, these are the two teams that have lost to the Patriots in the AFC Championship Game the past two seasons. Despite being the road team, BetAnySports lists the Chiefs as 4-point favorites over Jacksonville with an over/under of 52 points.
Chiefs at Jaguars Overview
Making this a compelling matchup is the possibility that Jacksonville's defense returns to the same level it played at in 2017. Even though the Jaguars took a small step back on that side of the ball last year, the Jaguars have many of the same players from that team, most notably Jalen Ramsey, Myles Jack, and Calais Campbell. The Jags also hope that 1st-round pick Josh Allen can give their pass rush an immediate boost.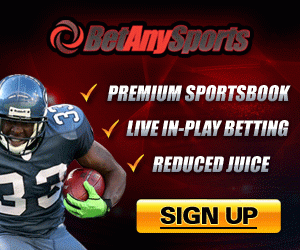 Of course, the Jacksonville defense will be challenged right off the bat by Kansas City's offense. When these two teams met in Week 5 last season, the Chiefs were held to 30 points, which was actually one of their lowest point totals of the season.
Nobody is expecting much of a drop-off from Patrick Mahomes this season, especially with a set of wide receivers that are scary fast, most notably Tyreek Hill. The Jaguars got shredded by Mahomes for over 300 yards last season while sacking the Kansas City quarterback only once. Clearly, something will have to change this time around.
One thing that could be different for the Jaguars this season is their offense. Blake Bortles threw four interceptions in last year's loss in Kansas City, which didn't do the Jacksonville defense any favors.
In steps Nick Foles, who is getting another chance to be a full-time starter and should give Jacksonville more competent quarterback play than they got out of Bortles last year. Of course, the Jags are still going to be a run-first team.
It's important not to overlook how the new-look Kansas City defense performs in Week 1. Defensive coordinator Steve Spagnuolo has overhauled the Chiefs on that side of the ball.
The key for the Chiefs will be slowing down Leonard Fournette and the Jacksonville running game, as the Jaguars look to control the clock and keep Mahomes off the field.
Chiefs at Jaguars Free Game Prediction
It's always tough to pick a road favorite in the NFL, but the Chiefs are no ordinary team. Odds are, Mahomes will pick up where he left off last season, even against a Jacksonville defense that has plenty of talent and is capable of giving the Kansas City offense trouble.
No matter how good the Jaguars are on defense, the Chiefs will score points, while the Jacksonville offense offers no such guarantee. That means the smart bet is taking the Chiefs to cover the 4-point spread on the road.