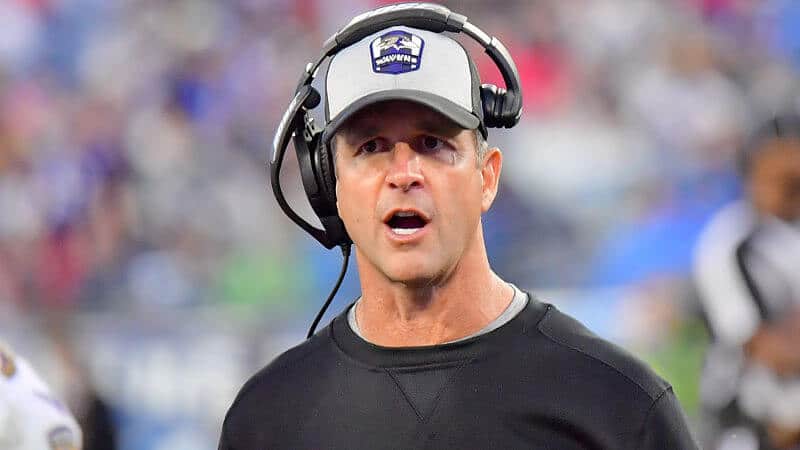 NFL Week 9 Special Betting Props- John Harbaugh's Coaching Future
When it comes to the tenure of a head coach, the NFL should probably stand for "not for long" since it can be a tenuous position at best. The first casualty in the 2018 NFL coaching ranks dropped this week with the Cleveland Browns parting ways with Hue Jackson after the team's 2-5-1 start. This was his third season at the helm after leading the Browns to just one win in his first two campaigns.
This sudden change in course for one of the NFL's most beleaguered franchises over the past several years has raised speculation about the future of several other head coaches that are considered to be on the hot seat heading into the second half of the regular season.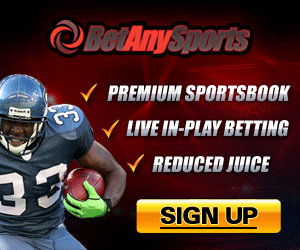 One prominent name on that list is the Baltimore Raven's head coach John Harbaugh. His tenure with the team at this position started in 2008 and he immediately turned things around with a 11-5 record to win the AFC North. His career in Baltimore is highlighted with a Super Bowl title run in 2012, but this is a "what have you done for me lately" kind of league.
The Ravens have missed the playoffs the last three seasons, but they did post a winning 9-7 record in 2017. This year's 4-4 start has been highlighted by a big road win against Pittsburgh, but a loss to the Steelers this Sunday at home could fuel the fire that his days in Baltimore are numbered.
BetAnySports has released prop bet odds on whether or not Harbaugh will be fired before next year's NFL Draft. They are set at -120 for a bet on the YES and the NO in this special NFL prop. It is highly doubtful that Baltimore would wait until after the draft to fire its head coach, so cashing in on this prop all comes down to whether or not Harbaugh keeps his job with the team for next season.
This obviously hinges on how the Ravens play over their next eight games. Following Sunday's game against Pittsburgh, the remainder of schedule includes road games against Kansas City and the Los Angeles Chargers. It also has very winnable games against Oakland, Tampa Bay and Cleveland at home.
Team owner Steve Bisciotti has already admitted that he almost fired Harbaugh after the 2017 season and I would be willing to bet that he makes good on that threat after his team fails to make the playoffs this year.