Pittsburgh Steelers at Cincinnati Bengals Betting Preview – Week 12
The Pittsburgh Steelers will travel to Cincinnati on Sunday to take on the Bengals in a Week 12 matchup in the NFL. These AFC North rivals have produced some memorable moments over the last few seasons, but don't expect that same sort of thing in this one.
Cincinnati is the worst team in the NFL this season, while the Pittsburgh Steelers are in the playoff race in the AFC.
The Steelers have won four of their last five games to improve their record to 5-5 this season. Pittsburgh still has some work to do, but they are in the playoff race.
Cincinnati is still looking for its first win of the season after losing its first 10 games. The Bengals have been competitive of late, but this has been a rough season in Cincinnati.
BetAnySports has the Pittsburgh Steelers as 6.5-point favorites over the Cincinnati Bengals in this game.
Steelers at Bengals Overview
The Pittsburgh Steelers are dealing with a ton of injuries this season, and it has really hurt their production on offense. Pittsburgh is averaging just 20.0 points per game and is the sixth-worst rushing and passing team in the league.
Mason Rudolph has done a decent job taking care of the ball at the quarterback position, but he has thrown for just over 1,500 yards this season.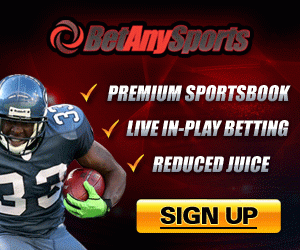 The Steelers have been playing well on defense of late, and linebacker T.J. Watt has been dominant in most games. Pittsburgh will need to win this game with its defense.
Cincinnati has been even worse than the Steelers on offense this season, and it is barely averaging over 14 points per game. The Bengals are running for just 80 yards per game, and they have also benched long-time starting quarterback Andy Dalton.
As bad as Cincinnati has been on offense, it has done a poorer job on the defensive side of the ball, giving up over 27.6 points per game. The Bengals have a ton of injuries as well, and there are a lot of former practice-squad players on the field in this game.
Steelers at Bengals Free Game Prediction
There will be plenty of heavy-hitting in this game, but their likely won't be a lot of quality football being played. Even though the Steelers have been winning games of late, they still have plenty of improving to do.
Luckily for Pittsburgh, the Bengals are a complete mess this season, and it should be able to pick up a comfortable win in this game. Bet the Pittsburgh Steelers -6.5 over the Cincinnati Bengals in this AFC North matchup.