Baltimore Ravens at Cleveland Browns Betting Preview – Week 16
NFL fans can gear up for one of the best weekends of the year. We are in the final two weeks of the regular season, and with that comes a Saturday tripleheader of football.
Teams are still jockeying for position as some big-time division rivalries are renewed, and two teams that are all but locked into place will be squaring off this weekend as the Baltimore Ravens will be up against the Cleveland Browns.
Cleveland has looked like a dumpster fire all season long, while the Ravens have lit the league on fire. Let's preview this matchup and help you with your betting.
Ravens at Browns Overview
The Ravens are coming off a Thursday night win against the New York Jets, where Lamar Jackson threw five touchdown passes to five different receivers.
Dominant is the definition of the Ravens, and it seems like their defense has finally caught up to their offense too.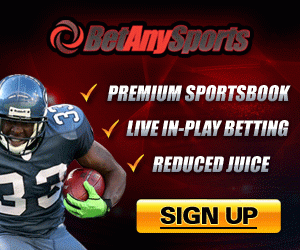 Jackson should run away with the MVP, and everything will be clicking for the Ravens once the postseason starts in a couple of weeks.
Cleveland, on the other hand, has been the laughingstock of the NFL this season. With all the talent they brought in, the Browns struggle to find any consistency on offense, and many are wondering about the future of Baker Mayfield.
One thing that is inexplicable about this season is that the Browns torched the Ravens in Week 4 as Nick Chubb had three rushing touchdowns.
Of all of the results on the NFL season, it is incredible that the Browns were even in the game, let alone winning it 40-25.
I don't think we will see that this weekend, and I think Mayfield will be the reason why. He has been the king of turnovers lately, and giving Jackson good field position is a recipe for disaster.
Our friends at BetAnySports have the Ravens favored in this contest at -10. There will likely be a lot of action on Baltimore, and road teams have done well this year against the spread at 125-93-5.
Ravens at Browns Free Game Prediction
I think this is one of the easiest locks of the weekends. Cleveland's receivers are frustrated, Mayfield looks terrible, and Freddie Kitchens is not utilizing Chubb enough.
While they are a double-digit favorite, the Ravens will see this as a revenge game and will be their last big win before the postseason starts.
Make sure you lock in your bets before kickoff!