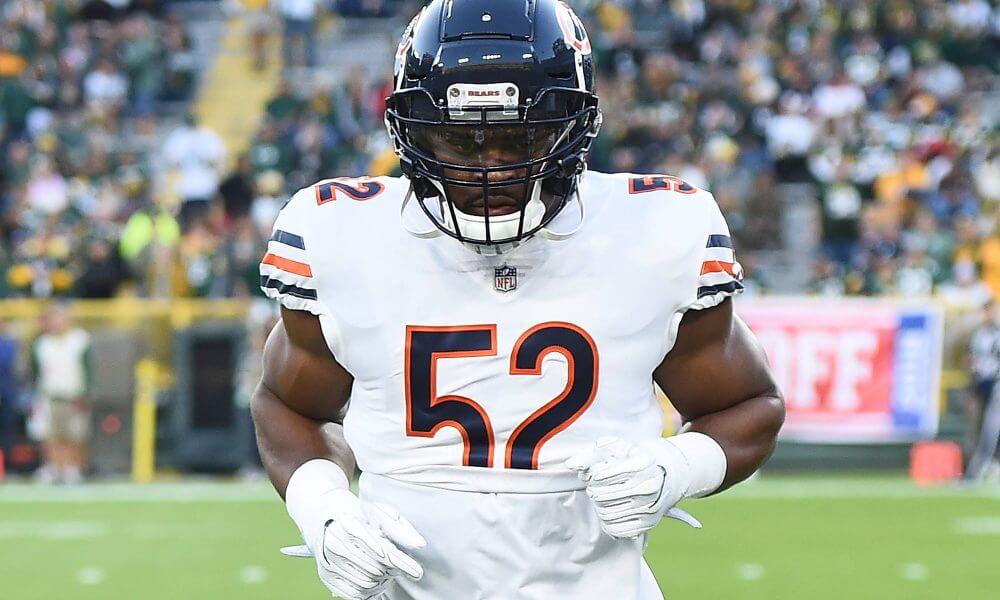 NFL Week 2 Special Betting Props
Every week of the NFL season BetAnySports online sportsbook gives you more ways to bet and more ways to win. Along with a full set of betting lines for the games, one of the top online sports betting outlets for US players also posts a full board of NFL betting props in conjunction with the action on the field.
When it comes to this week's NFL games, one of the more interesting set of special player props deal with Chicago Bears' linebacker Khalil Mack, who made a major impact in last week's season opener against Green Bay in his debut with his new team.
Mack had already established himself as one of the premier defensive players in the NFL with Oakland as a first round pick in 2014. A contract dispute that could not be resolved lead to a trade to the Bears right before the new regular season got underway.
Last Sunday night, Mack made his presence known with a 27-yard interception return for a touchdown. He also registered one sack and one forced fumble. Chicago went on to lose that game 24-23 in a fourth-quarter collapse, but its newest player did everything he could to help the Bears pull off the upset as 7.5-point road underdogs at BetAnySports.
The first prop on the board this week is the OVER/UNDER on Mack's total sacks for the season. The total has been set at 13.5 with the betting odds favoring the UNDER at -130. The moneyline odds for the OVER in this prop are -110.
I would lean towards the OVER in this prop given his fast start. Going back to the 2015 season, Mack posted 15 sacks. The following season he dropped back to 11 before posting 10.5 sacks in 2017. You know that he is highly motivated to prove that he is worth the kind of money he was looking for and he has already proven that he fits in very well with the Bears' defensive scheme.
Sunday night's interception was just the second of his career and the prop for the OVER/UNDER on Mack's total interceptions this season has been set at 1.5. The betting odds for this prop favor the UNDER at -200 and they have been set at +160 for the OVER.
With just one interception in his first four seasons in the NFL, it is easy why the odds lean heavy towards the UNDER, but with 15 games left on this season's schedule, I would definitely roll the dice on the added value for a bet on the OVER in this prop.