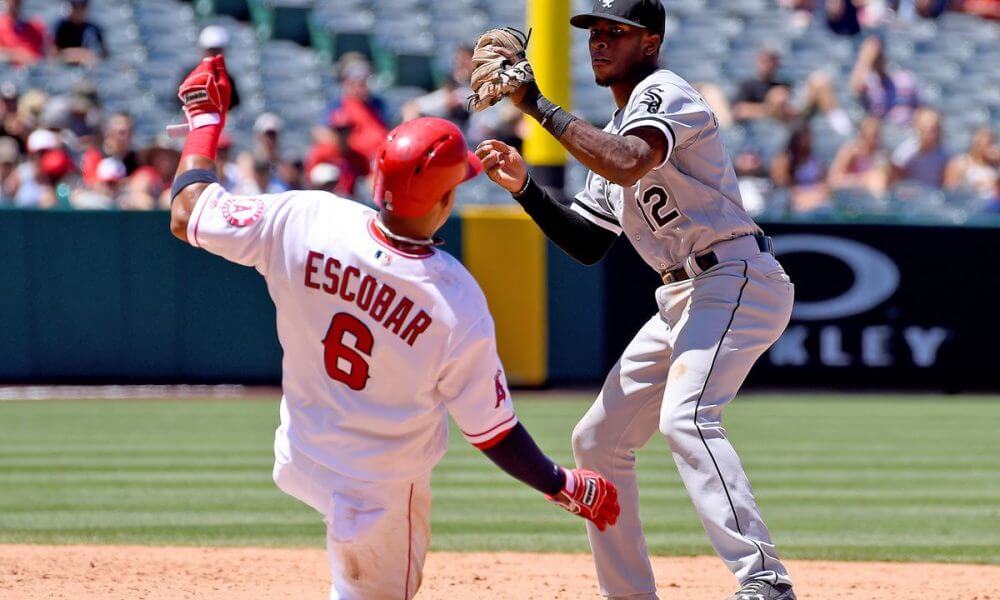 Chicago White Sox at Los Angeles Angels – 5/17/17 Free MLB Pick
Could the Los Angeles Angels become a contender, at least for a wild card spot? That's something they will have to work toward, it seems, unless they can really catch lightning in a bottle and catch up to the Houston Astros. On Wednesday they will go after their fourth straight victory as they face off against the Chicago White Sox in a game that will begin at 10:05 PM ET in Anaheim. If you are a BetAnySports customer, you can get reduced juice wagering, to give you better MLB betting odds, and also real-time wagering with Live Betting Ultra, which adds a whole new dimension to the proceedings.
The Angels have two superstar-level players in Mike Trout and Albert Pujols, who are going to produce a lot of runs, but the support isn't always there. And now Yunel Escobar has gone on the disabled list, which means that they have turned to Kole Calhoun to assume the leadoff spot in the lineup. Calhoun hit a three-run homer against the White Sox on Monday, but he is still batting only .219 with an on-base percentage of .290. So as a table-setter, he has to get better.
Trout is on his way to another MVP award (which would be his third), or so it seems. Trout is hitting .344 after Tuesday's 7-6 extra-inning victory, and he is tops in the American League in on-base and slugging, so consequently he is also #1 in OPS. He is currently at his career high in all of those statistical categories.
The Angels hope that Matt Shoemaker can have as much success against the White Sox as he had the last time he faced them. The former AL Rookie of the Year runner-up is 2-2 with a 4.50 ERA. The White Sox have lost the first two games of this series to the Angels, and send Miguel Gonzalez (3-3, 3.83 ERA) to the hill.
In the baseball betting odds posted on this game by the folks at BetAnySports, the Angels are the solid favorites at home:
Los Angeles Angels (Shoemaker) -162
Chicago White Sox (Gonzalez) +152
White Sox +1.5 Runs -150
Angels -1.5 Runs +130
Over 7.5 Runs -115
Under 7.5 Runs -105
Gonzalez has a curious history against Trout; in 19 career at bats against Gonzalez, the two-time Most Valuable Player has not drawn a walk, and struck out eight times. He has managed only three hits, but they were all homers. By the way, Pujols is only 1-for-17 lifetime against Gonzalez.
Shoemaker's recent history against the White Sox isn't so bad, however. He twirled a brilliant six-hit shutout against them last July, striking out 13 batters. He is naturally capable of some standout efforts, and he indeed turned one in last time out, as he threw six shutout innings at the Detroit Tigers, allowing only three hits. But he has been beyond six innings just once this season, and the Angels' 4.14 bullpen ERA makes it a shaky option.
Unlike the Angels, the White Sox are in contention for the division (AL Central) lead; they are in fourth place, but are just three games behind the surprising Minnesota Twins. So they could climb toward the top with a hot streak.
BetAnySports gives you a great free play bonus, along with reduced juice and five-cent overnight lines on baseball action……………And that action can continue even after the first pitch is thrown, with the software from Live Betting Ultra……..You can deposit using your Visa card, person-to-person transfers (like Western Union) or the virtual currency of Bitcoin, which is fast and easy with their automated system!