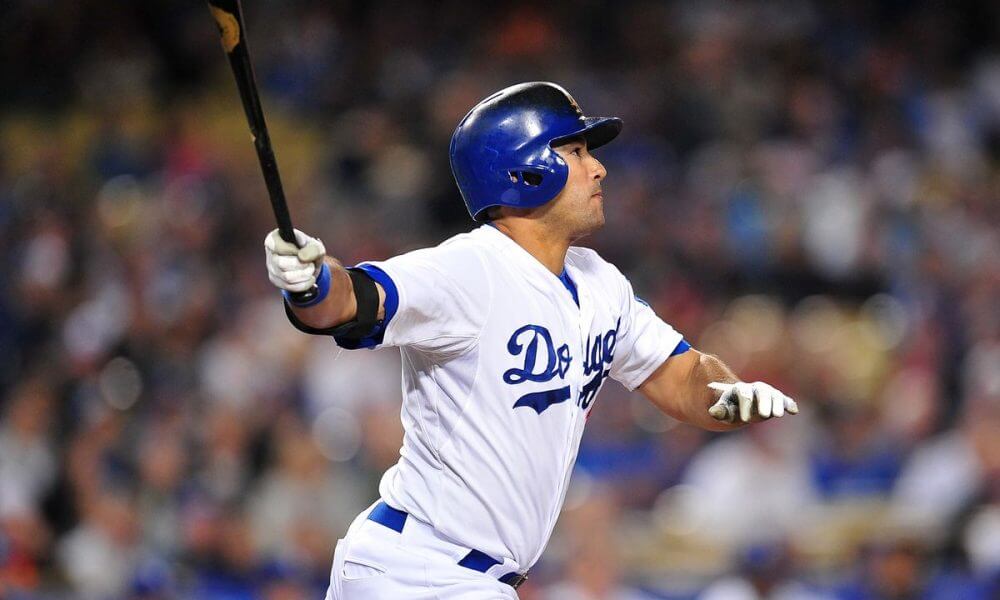 Los Angeles Dodgers at San Francisco Giants – 5/16/17 Free MLB Pick
The Los Angeles Dodgers have the biggest payroll in baseball, and by virtue of that they certainly hope to be not only contending in the National League West, but running away with it sometime in the second half of the season. For that to happen they need a healthy pitching staff, and part of that involves a return to form for Rich Hill, the southpaw who signed a big contract in the off-season but has been plagued by a bothersome finger blister. He will be taking the mound on Tuesday night as the Dodgers play the San Francisco Giants in the second game of their series, beginning at 10:15 PM ET at AT&T Park. BetAnySports customers can get reduced juice on this game, and after the first pitch is thrown, they can partake in real-time wagering with the help of Live Betting Ultra.
Hill has had to endure couple of rehab assignments, and in the first one he was hit pretty hard and had to exit before the end of the first inning, as the blister acted up. But then he went five no-hit innings in the next rehab outing, so he is back in the rotation. His last start was on April 16 against the Arizona Diamondbacks, where he lasted only three innings. But when he's right, you know that he is very effective. Hill had been through a bit of an odyssey, where he had been a starter, way back with the Chicago Cubs, but then was thrown into the bullpen. After playing in the minors and some independent ball in 2015, the Red Sox gave him a chance, and in four starts he was actually kind of devastating, compiling a 0.66 WHIP ratio in 29 innings. He followed that in 2016 with a brilliant season, going 12-2 with a 2.12 earned run average, and he was a part of the Dodger rotation down the stretch as they had acquired him from the Oakland Athletics.
At this point, this is a "let's see what happens" start, as manager Dave Roberts has to decide what to do with him. If Hill comes through, he will continue as one of the Dodgers' starters. If he doesn't, he'll have to go to the bullpen, for the time being. He is 1-1 with a 3.38 ERA.
The Dodgers lost this series opener 8-4 to the Giants on Monday. It was San Francisco's fourth straight victory and brought them to a record of 16-24, which is 8.5 games behind the Colorado Rockies in the NL West. The Dodgers are putting some heat on Colorado, as their 22-17 ledger is to games back.
In the baseball betting odds posted on this game by the folks at BetAnySports, the Dodgers are solidly favored on the road:
Los Angeles Dodgers (Hill) -170
San Francisco Giants (Blach) +160
Dodgers -1.5 Runs -105
Giants +1.5 Runs -115
Under 7.5 Runs -115
Over 7.5 Runs -105
The Giants will go with Ty Blach here; his last two starts have come against the Cincinnati Reds. On May 6, he only lasted three innings and gave up eight earned runs, but he was able to bounce back against the same Cincinnati lineup five days later, giving up just a pair of runs over seven innings. In 17 innings for the Giants last season, he gave up only eight hits, so you know that he can get people out, and he isn't the kind of pitcher who is going to throw the ball by people. From one standpoint, that's a bad sign, but he is a pretty good finesse pitcher.
And Blach has not done badly against the Dodgers either, although he is only had two starts against them. One of them was last season, and the other was on April 25. Over 13 innings, he has allowed only seven hits and two runs. BetAnySports patrons know that he will have to overcome a lot here, as his team is hitting only .228 at home, with a bullpen ERA of 3.94. Mark Melancon, who the Giants gave a lot of money to in the off-season, and recognized as one of the National League's best closers, is coming off the DL but he will not be available tonight. Sooner or later, you have to expect San Francisco to play some better baseball and go on something of a run. This might be a good spot for them, after four straight wins, against a pitcher who has thrown only eight innings and is injury plagued, and at a pretty attractive underdog price. We'll take that.
BetAnySports has a great free play bonus waiting for you, along with reduced juice, which will give you better odds when you make your baseball betting predictions……..Live Betting Ultra will keep you very much in the action after the game begins, and you've got variety when it comes to opening up an account, as you can usee a Visa card, person-to-person transfers or the virtual currency of Bitcoin, which never, ever incurs a transaction fee!