Tennessee Volunteers vs. Indiana Hoosiers Betting Preview
The new year is here, and that means that it is bowl season for college football. There is a massive slate of games this week, and we have all of your coverage for them.
On Thursday, the Taxslayer Gator Bowl will take place in Jacksonville, Fla., featuring the Tennessee Volunteers taking on the Indiana Hoosiers.
Both of these teams were in the middle of the pack in their respective conferences, so this will be a fun matchup to watch unfold.
There's a lot to unpack, so let's break down the game and determine where you should be betting.
Tennessee vs. Indiana Game Overview
Both of these teams have earned a newfound respect in their conferences. Neither of them is a powerhouse program, but they certainly have made significant strides in recent years to be competitive.
The Hoosiers are led by Peyton Ramsey, who is a junior at quarterback. Ramsey has had a great all-around year throwing the ball, and he is able to make some things happen with his legs as well.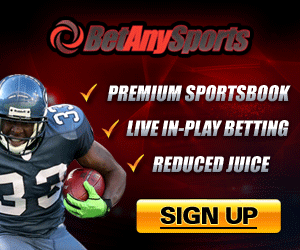 He doesn't run the ball very often, but he does have six rushing touchdowns on the season, and it is something the Volunteers' defense will have to keep an eye on.
For Tennessee, its strongest asset comes from the defensive side of the ball. Defensive end Darell Taylor has had an electric season and is likely going to be a second- or third-round pick in the NFL Draft.
Taylor will wreak havoc and make life miserable for Indiana's quarterback. He's got speed off the edge and will have no trouble creating pressure.
Indiana's number one priority should be stopping Taylor from reaching Ramsey. If they can hold off the pass rush, the Hoosiers should be fine with their offense in this game.
Our friends over at BetAnySports have favored the Southeastern Conference in this matchup, as Tennessee draws a -2.5 for this game.
Tennessee vs. Indiana Free Game Prediction
Tennessee is stronger in more areas, but I think Indiana has the better offense. The Hoosiers have shown a new level of toughness all season, and they can prove it by winning this bowl game.
I like Ramsey to have a big day throwing the ball, and I think the Hoosiers have just enough to get the job done.
Take Indiana in this game and make sure you're watching because it will be a fun one. Lock in your bets before kickoff!