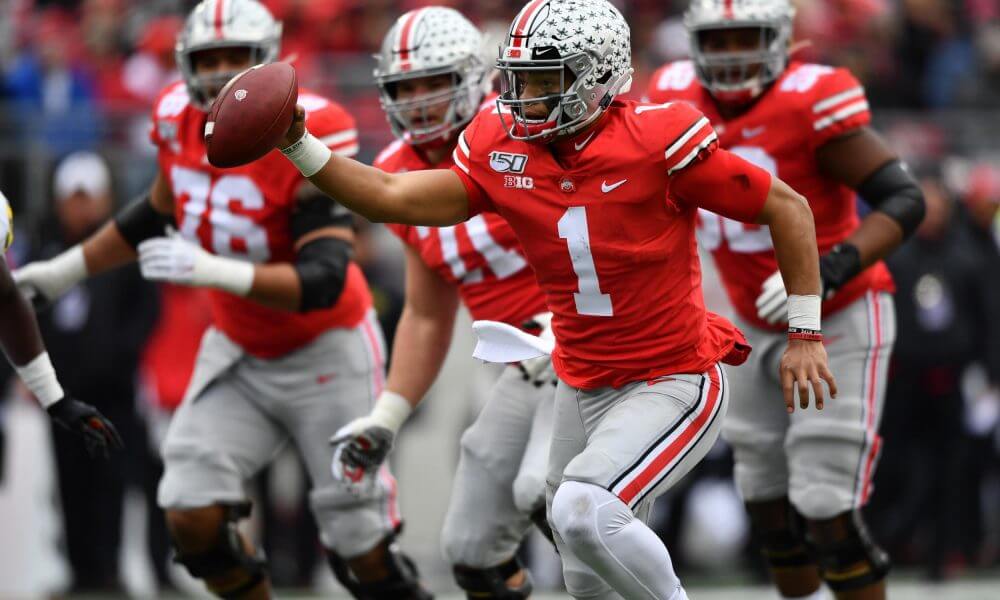 Penn State Nittany Lions at Ohio State Buckeyes Betting Preview – Week 13
College football is inching closer and closer to a dramatic conclusion for the 2019 season. Stakes are at an all-time high as teams are jockeying positions for a spot in the College Football Playoff.
The Big Ten is likely to send at least one team to the final four, but this weekend's conference headliner will likely determine all the marbles.
The No. 9 Penn State Nittany Lions are heading to Columbus to take on the No. 2 Ohio State Buckeyes. This game will settle a spot in the Big Ten Championship Game and give one of these two teams the chance to go all the way.
We will help you break down the matchup between these two teams and determine your best bets.
Penn State at Ohio State Game Overview
All eyes in this game will be focused on the quarterbacks for each team. Justin Fields headlines the dynamic and explosive Ohio State offense, while Sean Clifford has looked phenomenal all season long for the Nittany Lions.
The duel between these quarterbacks will likely determine the outcome of this game. If Clifford can come out and outplay Fields on the road, Penn State has a strong chance to win this game.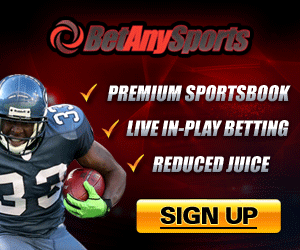 Penn State was undefeated until losing to Minnesota two weeks ago but bounced back at home with a win over a tough Indiana squad.
Ohio State has looked like the best, or one of the best teams in the country all season long. Ohio State has blown out every single team it has played against.
Not one team has even begun to sniff a possible victory over the Buckeyes, but Penn State has a strong chance to do the impossible. Clifford has some chops and has a lot of potential to make a statement here against Ohio State.
Those Buckeye fans will be rowdy, and our friends at BetAnySports have Ohio State favored in this game at home at -18.
This line comes as no surprise, as the Buckeyes may very well be on their way to a national championship. Penn State will have to be ready to pull out every trick in the book to have a chance.
Penn State at Ohio State Free Game Prediction
As much as I want to go with an upset in this game, there is no way I could ever pick against the Buckeyes.
They have been the alpha male all season long, so go with the safe pick with Ohio State at -18.
Make sure to lock in your bets before kickoff!