Missouri Tigers at Georgia Bulldogs Betting Preview – Week 11
With the college football season winding down to the inevitable rivalry week, there are still playoff possibilities up for grabs after many of the top teams have suffered losses.
It is hard to pick between all of the one-loss teams, but we will see one of them in action this Saturday night. The No. 6 Georgia Bulldogs will be home and welcoming the Tigers of Missouri to town.
This game is by no means a headliner, but after the loss Georgia suffered at the hands of South Carolina earlier this season, there is a chance here for anybody.
We will break down the game and help you to determine your best bets.
Missouri at Georgia Game Overview
The Missouri Tigers come into this game at 5-3 and have lost their last two conference matchups, against Kentucky and Vanderbilt.
Hopes were high for this team after Kelly Bryant left Clemson and transferred to Missouri in the offseason. Bryant has been pretty good overall and has established himself as a leader, and the team really seems to rally around him.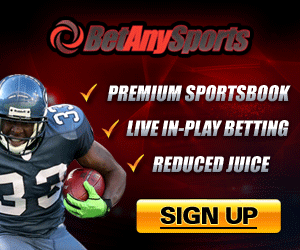 Missouri's numbers are good, too, but that isn't enough to institute a program-wide culture change. Their two most recent losses were really hard to get past, and the Tigers are going to have a tough time trying to pick up the pieces against an angry Georgia team.
The Bulldogs lost at home a few weeks back but then shut out the Kentucky Wildcats and took down the then-No. 6-ranked Florida Gators last weekend. With that win, the Bulldogs now control their own destiny for the SEC East title and a spot in the conference championship game.
I think we will start to see Jake Fromm find himself in these next games, and Georgia will make a strong case to make it into the College Football Playoff. The Bulldogs' defense should have no problem shutting down Bryant, and their advantage at home cannot be ignored.
Our friends at BetAnySports have this spread at a wide margin, with Georgia being favored at home at -17. This makes sense, with Missouri reeling, and the Bulldogs looking to find themselves all over again.
Missouri at Georgia Free Game Prediction
I don't think there is any reason to try and get cheeky with this pick. Georgia's only loss was a fluke, and I think they would have won that game 99 times out of 100.
Take Georgia in this contest, and don't look back on it.