LSU Tigers at Alabama Crimson Tide Betting Preview – Week 11
The biggest matchup in college football is finally here. We look forward to this game every season, but the stakes are higher than ever this Saturday.
The No. 1-ranked LSU Tigers will be on the road to take on the No. 2-ranked Alabama Crimson Tide.
LSU stole the No. 1 ranking from the Crimson Tide a few weeks back, but both of these teams are at the peak of their powers.
Let's breakdown the matchup between these two Southeastern Conference goliaths and make sure you're making the right call on your bets.
LSU at Alabama Game Overview
At the time of this writing, Tua Tagovailoa is still questionable heading into Saturday. It seems like that might just be a bluff before the biggest game of the year, so I expect him to suit up this weekend.
It will be a battle between Tua and leading Heisman candidate Joe Burrow in this matchup. Both quarterbacks are well into 2,000 yards passing and have accounted for 30 touchdowns each. These two are electric and can make big plays happen at the snap of a finger.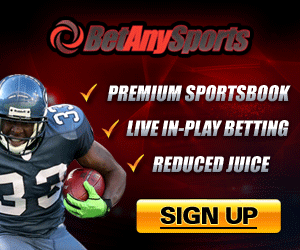 LSU recently saw the return of Terrence Marshall Jr. at wideout. Marshall is an absolute beast on the outside and is as good as any receiver in the country.
Alabama boasts Jerry Jeudy, who will easily find himself a place on Sundays in the NFL.
Both of these receiving corps are some of the strongest in the country, and unlike previous years, this LSU-Alabama matchup should feature two high-level offenses in a shootout for the ages.
What is surprising to me is that our friends at BetAnySports have Alabama favored in this matchup at -6.5. While the Crimson Tide are home in this game, I don't know if I feel good about having them as almost a full touchdown favorite over the No. 1-ranked Tigers.
In any case, LSU has proven itself against three top-10 opponents this season. It has the best resume in the country and will be able to take this big-game experience into Saturday.
Look out for the Tide's new neon light setup. When those intros are happening, you will see the crimson and white flashing over the whole crowd, which can be intimidating for everyone.
LSU at Alabama Free Game Prediction
As strong as Alabama has been this decade, I think LSU finally has the chance to take the crown.
I am going with the Tigers in this game, as I think Burrow will solidify himself as a lock for the Heisman with a big game.
Make sure to tune in Saturday afternoon!