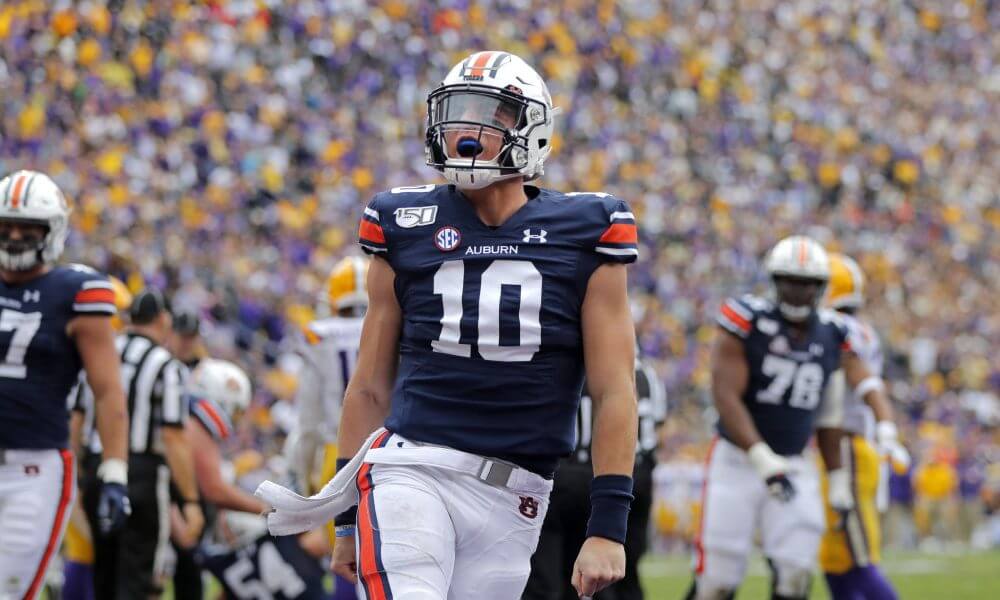 Alabama Crimson Tide at Auburn Tigers Betting Preview – Week 14
As we all know by this point, Alabama quarterback Tua Tagovailoa is out for the remainder of the 2019 football season.
With that in mind, the chances of Alabama making the College Football Playoff are dwindling, but it has a chance to secure one final quality win in rivalry week.
The Iron Bowl, where Alabama and Auburn have played each other for years, is back again for another installment of crazy. Auburn will be licking its chops to spoil the Crimson Tide's season.
This matchup has a number of implications for the rest of the season, but we will break it down here and give you all the information you need.
Alabama at Auburn Game Overview
The Tide will be starting quarterback Mac Jones in place of Tua. Jones started last weekend against Western Carolina and earlier this season against Arkansas when Tagovailoa was sidelined.
While Western Carolina isn't much of an adversary for Alabama, the offense looked very much the same. Jones was able to dump off passes to his stud wide receivers and let them do most of the work.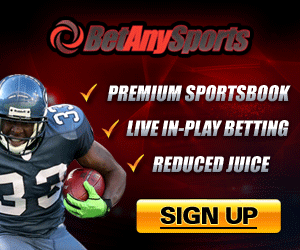 Some of the downfield potential is lost without Tua, but Jones can stay ultra-safe behind the comfort of his skill players in his offense.
Auburn is a little tougher to pin down one way or the other. The Tigers won their first two ranked matchups but lost their last three to Georgia, Florida and LSU.
Auburn has had one of the toughest schedules in all of college football, and this was the season where they started a true freshman at quarterback.
Bo Nix's favorite target on the outside is who to watch out for in this game, as Seth Williams is one of the strongest receivers that the SEC has to offer. Williams is a matchup problem for any secondary trying to cover him, and he can run with the likes of DeVonta Smith and Jerry Jeudy.
With both of these quarterbacks at the helm, this game will probably be lower scoring than usual. Our friends at BetAnySports have the Tide favored on the road at -4.
This is a close and respectable line, and I think Alabama fans could be sweating this one out the whole game.
Alabama at Auburn Free Game Prediction
I think if Alabama wins this game, it will be a lock for the College Football Playoff. The Tide will come out hungry and beat their rival in the Iron Bowl.
Make sure you lock in your bets before kickoff and get ready for an exciting weekend of football!