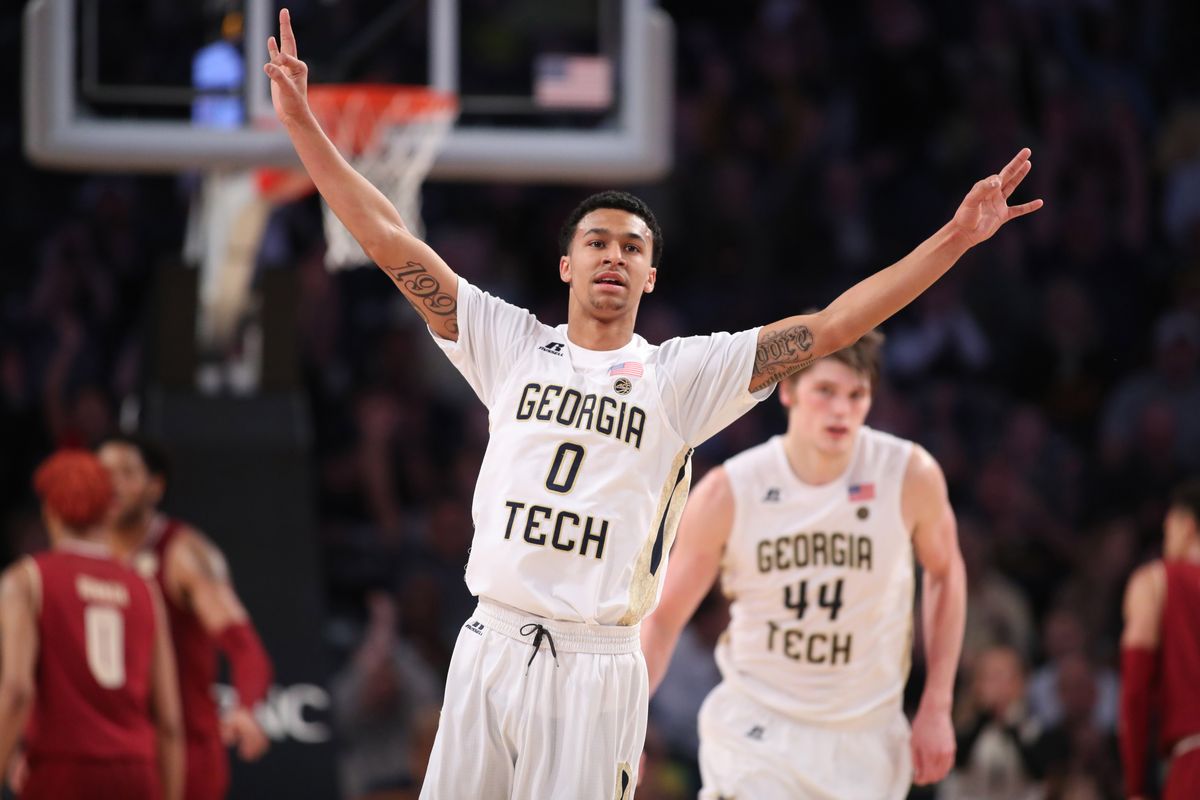 Georgia Tech Yellow Jackets vs. Ole Miss Rebels 3/21/17 Free College Basketball Pick
All the Georgia Tech Yellow Jackets have to do in order to advance to the semi final round of the NIT, which takes place at Madison Square Garden, is to get by the Mississippi Rebels. Of course, that is easier said than done. In a game between teams that are not exactly dead-I shooters, the squad that will control the tempo and play the best defense will probably emerge with a victory. This game begins at 9 PM ET at The Pavilion at Ole Miss in Oxford, and while ESPN2 televises it, BetAnySports customers can get their fill of real-time wagering action, as they access the considerable facilities of Live Betting Ultra.
Ole Miss carries a record of 22-13 into this game, and they got within a whisker of beating Arkansas in the SEC tournament. Arkansas, of course, gave North Carolina all kinds of fits this past weekend in the NCAA Tournament. But the Rebels turned around and scored road victories over Mama (91-83) and Syracuse (85-80) to get to this point. Now they get to host a game against Georgia Tech, which enjoyed the home court advantage in beating Indiana and Belmont in the first two rounds. Being at home is not a meaningless factor for this team, as during the regular season they were able to beat the likes of Florida State, Notre Dame, North Carolina and Clemson in Atlanta. On the road has been a different story for the Yellow Jackets, as they have lost 10 of 12 as the visitor. Furthermore, they give up 45.4% shooting as the road team, and using that as a reference point, it turns a rather exceptional defensive team into one that is rather ordinary. Will that be an operative factor in this game?
In the NIT basketball betting odds posted on this game by the folks at BetAnySports, Ole Miss is the favorite:
Ole Miss Rebels -5.5
Georgia Tech Yellow Jackets +5.5
Over 144 points -110
Under 144 points -110
Georgia Tech is ranked #12 in the nation in defending two-pointers, and inside the arc is probably where Ole Miss would like to operate. When you score 25% of your points at the free-throw line, there is definitely a motivation to draw contact, so expect that the Rebels will attack the basket. Waiting for them will be one of the better shot-blockers in the nation in Ben Lammers, and he has helped, as the Yellow Jackets or fourth in the nation in blocked shot percentage. Lammers also happens to be one of four double-digit scores for this team, and that includes sixth man Tadric Jackson, averaging 12.1 points per game. Quinton Stephens has gotten hot for Georgia Tech from the outside, hitting seven of his 14 triple attempts during the NIT. But generally, Georgia Tech is not the kind of team that cares all that much about long-range bombing, is only two teams in the country have shot the three-pointer less frequently, relative to their total number of field-goal attempts.
BetAnySports patrons can expect that Mississippi will try to run as much as they can. Can they do it? Well, since Georgia Tech allows almost 75 points per game on the road, we would say that's a good possibility. But can they should straight? Obviously there needs to be some kind of balance between the inside and outside games, and that is where Miami transfer DeAndre Burnett comes in. Burnett, averaging 16.6 points, hits 39% of his three-pointers, for a team that is more or less middle of the pack at 35%. Ole Miss generally place better defense at home (allowing 41%), and for what it's worth, they have beaten all 13 teams they have played who are ranked outside the top 100 of the RPI. Take note that Georgia Tech is 106th.
If you're looking for a sports betting experience like no other, come to BetAnySports, where you can get reduced juice, which gives you better value on the college basketball odds, along with the liveliest in-game betting available anywhere…… There are multiple payment options available, including your Visa card, person-to-person transfers and the virtual currency of Bitcoin, which is fast and easy with their automated system!