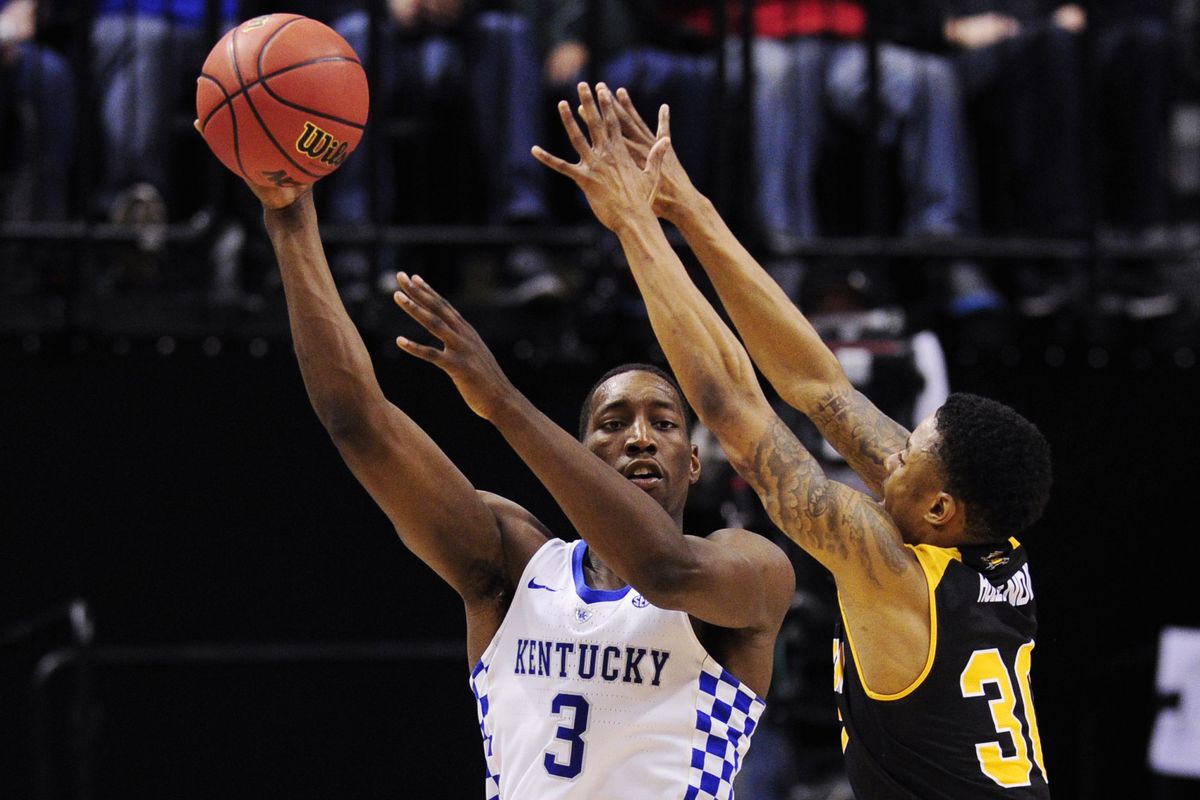 March Madness Picks – Kentucky Wildcats vs. Northern Kentucky Norse
The Kentucky Wildcats showed some inconsistency at times this season, but generally speaking, they turned out to be a rather well-drilled unit under coach John Calipari. Coming off the momentum that was produced by their SEC tournament championship, they now play their first round game in the South region as they take on the Northern Kentucky Norse in an NCAA Tournament matchup that tips off at 9:40 PM ET. This game will be televised by CBS from the Bankers Life Fieldhouse in Indianapolis, and BetAnySports customers will have the opportunity to get reduced juice, giving them better betting odds, and then they can make their March Madness picks against dynamic numbers while the game is in progress, utilizing the state-of-the-art software from Live Betting Ultra.
Kentucky finished the season with a record of 29-5, with a 16-2 record in the SEC, which was not necessarily the most grueling conference in the nation. But if there's one thing we know about Calipari, it is that he knows how to recruit talent. And he again has some dynamic freshmen who are capable of taking this team to the Final Four. One of the things that you want to look for in a young team, especially one that has two frosh in the backcourt, is their propensity to make mistakes. Kentucky's turnover percentage was 31st best in the country, so they have certainly done the job on that end.
Not that Northern Kentucky is going to force the issue with turnovers all that much. The Norse have to be given a lot of credit, as they are in the NCAA Tournament in the first season they are eligible. They probably lucked out in the Horizon League tournament, as they got to play Milwaukee, a team with only 11 wins, in the final. But they are here nonetheless, and they have a very credible record of 24-10.
In the March Madness odds posted on this game by the folks at BetAnySports, Kentucky is, naturally, a big favorite:
Kentucky Wildcats -20
Northern Kentucky Norse +20
Over 153 points -110
Under 153 points -110
Northern Kentucky is going to be largely dependent upon 6-7 forward Drew McDonald, who averaged 16.4 points and 7.7 rebounds during the season. This is a team that was not necessarily outstanding from three-point range (only 36.1%), and was ranked only 187th in Adjusted Defensive Efficiency, so there would be big questions as to whether they can deal with Kentucky's gifted offensive talents.
Is probably important to point out that Kentucky is not one of those teams that relies heavily on three-point shooting. In fact, only 24.6% of their total points were produced by triples, and there are over 300 teams with a higher percentage than that. So suffice it to say that Calipari, who likes to employ the dribble-drive offense, will attack the basket with everybody. Malik Monk is one of the more explosive offensive players in the nation, although sometimes he goes on streaks when he gets cold. But if you are looking for a threat from three-point range, he would be that guy, as he hits slightly over 40%.
The youngster who has to hold all this together is De'Aaron Fox, another 6-3 freshman who, like Monk, will be a first-round draft pick whenever he wants to be. Fox averages five assists, but he can also score (15.5 points per game). But those in the BetAnySports audience should know that if Kentucky is going to make a long run in this tournament – and keep in mind that North Carolina and UCLA are also in this region – the difference-maker might be big man Bam Adebayo, a 6-10 freshman who had a little trouble getting out of the blocks at the beginning, but came on like a freight train later. Calipari eventually became very confident in calling plays for him, and he wound up with a 13.3-point average that probably doesn't even reflect his degree of effectiveness. Maybe the question here is whether Northern Kentucky, which allows 50% in terms of two-point shooting (only 210th best in the nation) can handle him.
Another question, especially with this sizable pointspread, is whether Calipari might call off the dogs, so to speak, at some point when the game as well in hand. But then, there is not a whole lot of evidence indicating Northern Kentucky has incredible "backdoor" capability.
BetAnySports patrons know what it's like to be treated the right way, as they get a generous free play bonus, along with reduced juice and the ability to place in-game wagers in real time. That's huge………And when you consider that you can deposit using a Visa card, person-to-person transfers and the virtual currency of Bitcoin, that's a winner all the way around!