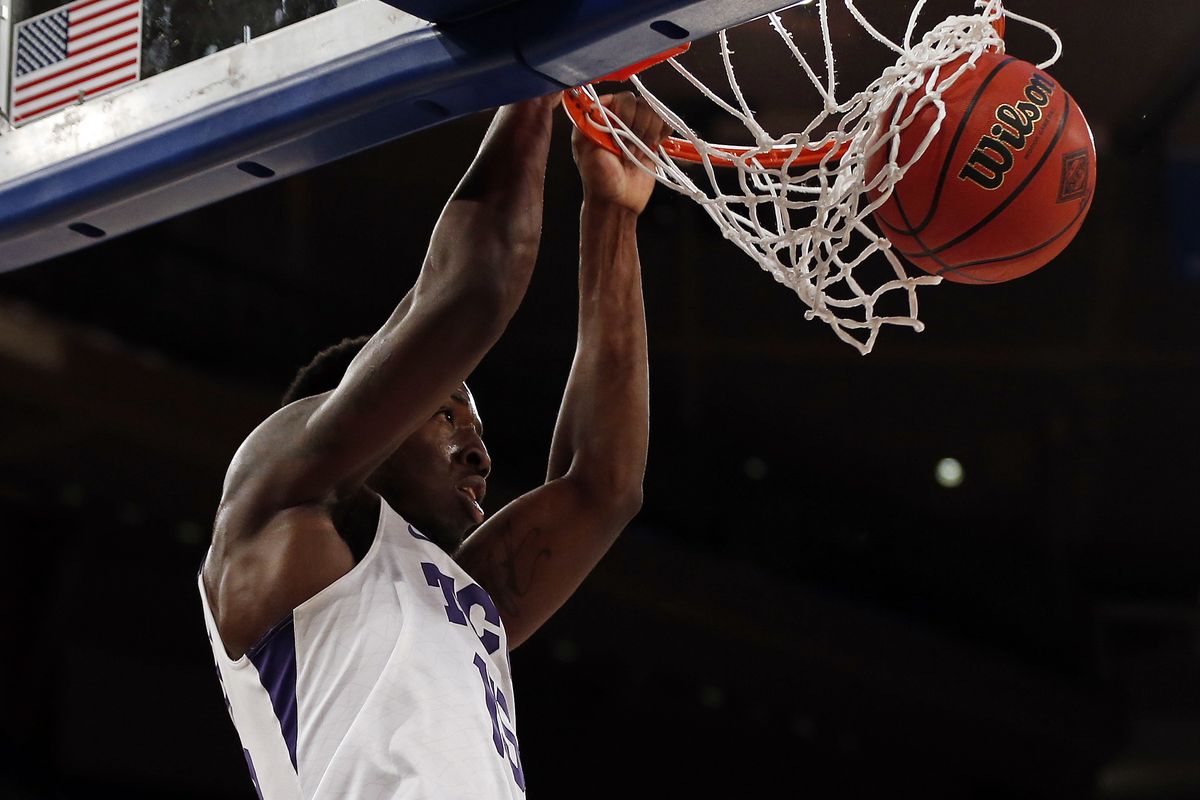 Georgia Tech vs. TCU – 3/30/17 Free College Basketball Pick
The Georgia Tech Yellow Jackets and the TCU Horned Frogs were both in virtually the same situation this season, as part of a very strong major conferences that got a lot of NCAA bids, and on the outside looking in, even though they have some very impressive credentials on the respective resumes. But they have made the most of their "consolation prize," as they will meet up in the championship game of the National Invitation Tournament (NIT), which is scheduled to go at 8 PM ET on Thursday at Madison Square Garden. BetAnySports customers are in a great position, because they can get reduced juice on their wagers before the game begins, and then after the opening tip, they can partake in real-time wagers through the facilities of Live Betting Ultra.
Georgia Tech comes into this game with a record of 21-15 straight-up and 20-11 ATS. They were pretty impressive in the semi-finals, defeating Cal State-Bakersfield 76-61, holding the Road runners to just 35% shooting from two-point range. That is consistent with the way this team has defended all season long, as the Yellow Jackets are 12th best nationwide in defense inside the arc, allowing only 43.4% shooting. And a new star has emerged for this team; well, to be accurate, he was the team leader on the offensive end this season, but he was averaging only 16 points per game. Now Josh Okogie has risen to the occasion in the NIT, with 87 points in the four tournament games. The 6-4 freshman is probably going to be a tough matchup for the smaller TCU backcourt.
In the NIT championship betting odds posted on this game by the folks at BetAnySports, TCU is laying points:
TCU Horned Frogs -4
Georgia Tech Yellow Jackets +4
Over 134 points -110
Under 134 points -110
TCU (23-1 SU, 18-18 ATS) got here with an impressive 68-53 victory over Central Florida, in which they were down a 29-19 score, but then rallied to outscore the Knights 49-20 for the rest of the way. In doing so, they had to contend with 7-6 center Tacko Fall, who blocked six of their shots, but TCU has the benefit of a 6-11 big man in Vladimir Brodziansky,  who can maneuver all over the half-court, hitting from the outside if he has to. Brodziansky, who is also an outstanding defender, had 18 points in the semi-finals, and TCU pulled down 15 offensive rebounds. That's one of the things that Georgia Tech has to look out for; if there is a potential weakness in this defense, which is ranked sixth in the nation in Adjusted Defensive Efficiency, it's that the Yellow Jackets are not outstanding when it comes to their defensive rebounding. So BetAnySports patrons should be aware that TCU, which is probably going to shoot the three-pointer considerably more than Georgia Tech, will have to count on some second-shot opportunities.
But the Yellow Jackets have a premier shot-blocker in the middle in Ben Lammers, who has swatted away 18 shots in the NIT, registering 36 rebounds and shooting 67% (24-36) from the field. And Georgia Tech has its own highly mobile 6-9 forward in Quinton Stephens, who not only has 27 defensive rebounds in this tournament, but has also shot 42% from three-point range. Admittedly, that is a bit out of character for Stephens, and the Yellow Jackets, who are not ranked in the top 250 in the country in shooting either two-pointers or three-pointers, have scored 59.6% of their points inside the arc, so they will be looking for some easy shots if they can get them.
BetAnySports gives you an easy shot at great value in the college basketball betting odds, with reduced juice…… You can also stay in the action beyond the opening tip off as you take advantage of what Live Betting Ultra has to offer…… There are plenty of payment options available, including your Visa card, person-to-person transfers (like Western Union) and the virtual currency of Bitcoin, which is fast and easy with their automated system!