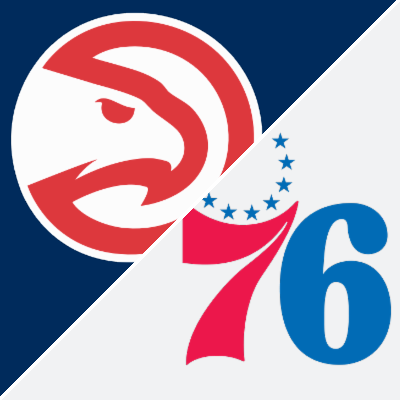 76ers vs Hawks Game 6 Preview
ONLINESPORTSBET: 76ers vs Hawks Game 6 Preview
Fresh off one of the best games of the entire NBA season, we're here to dive into a thorough 76ers vs Hawks game 6 preview and give you 76ers vs Hawks picks. BetOnline currently has this game listed with the 76ers -3 and a 221.5 over/under. We'll let you know which side of those you should be on, and why. Let's dive right in! You can also expect Hawks vs 76ers picks and parlays to lead you in the correct direction for game 6.
Game 5 – 76ers Give Hawks Renewed Life After Historic Choke
The Atlanta Hawks looked all but out of it at halftime on Wednesday night, trailing by 22 points (62-40). They couldn't hit a three to save their life and Joel Embiid went into the half with 25+ points of his own. It's clear that when the 76ers are playing to their full potential, they are the better team in this series. They should be the number one seed, but let's be honest, this team doesn't feel like the best squad in the East. Especially as we watch the Bucks and Nets duel for a spot to play the eventual winner of this one. 
The Hawks dominated the second half, led by PG Trae Young (39 pts, 7 est) and his 40 minutes of court time. It will be interesting to see how Philly handles the PNR with John Collins and Clint Capela that were so effective late in game 5. Game 5 predictions for the 76ers looked safe early, but Young did a great job of digging the Hawks out of the early hole and prevailing with just seconds on the clock. 
Game 6 – Can the 76ers figure it out?
Are the 76ers capable of beating the 76ers twice in a row? Of course. They are as good as anyone in basketball at times but aren't very good at others. If Joel Embiid can continue his offensive dominance, the Sixers will simply need to slow down the pieces around Trae Young. Young is talented, but he can't do it alone. 
On the Hawks side of things, it's important for them to set the tone early. I know that's tough to say after they came back from a 22-point deficit, but that's not repeatable in the playoffs. If Philly gets an early lead, they will approach the game entirely differently. The Hawks must close in on Seth Curry at the three-point line after he put up nearly 40 points in game 5. They must also get Collins and Capela involved early in an attempt to make Embiid work defensively. He's killing Atlanta on the other side of the floor and forcing someone to play defense can slow them down in general. 
Check out the 76ers vs Hawks prediction, picks, and parlays below as we dive into where you should look to put your money down for this game. It's going to be an uber-competitive battle from start to finish and you will want to be on the correct side of things when all is said and done. 
Hawks vs 76ers Game 6 Prediction, Picks, and Parlays
The Hawks will go back home with the opportunity to close this series out and move on to the Eastern Conference Finals. While that would be quite a shock to the NBA, it wouldn't be as crazy to imagine after watching the 76ers crumble at the core just last game. 
With that being said, I like the Sixers to lock in here in game 6 to at least force a game 7. While I think that game is a bit more of a toss-up, I see Philly controlling this one. The Hawks put a ton of energy and minutes into the game 5 comeback and they should be tired early. They know they can lose this game and still play again. 
That's not the case for the 76ers, who will be in the win-or-go-home mode. Look for Joel Embiid to have another monstrous day as Ben Simmons finds a way to get a bit more involved offensively. I wouldn't mind a prop bet on an Embiid over points, as well as a John Collins under. 
We are here to bring you the best possible 76ers vs Hawks game 6 predictions. This is a tough game to bet and our experts have dug in so you don't have to. 
The current odds are brought to you by BetOnline. For more daily info visit our blog and sign up to get your free daily picks.
The Pick: Philadelphia 76ers -3