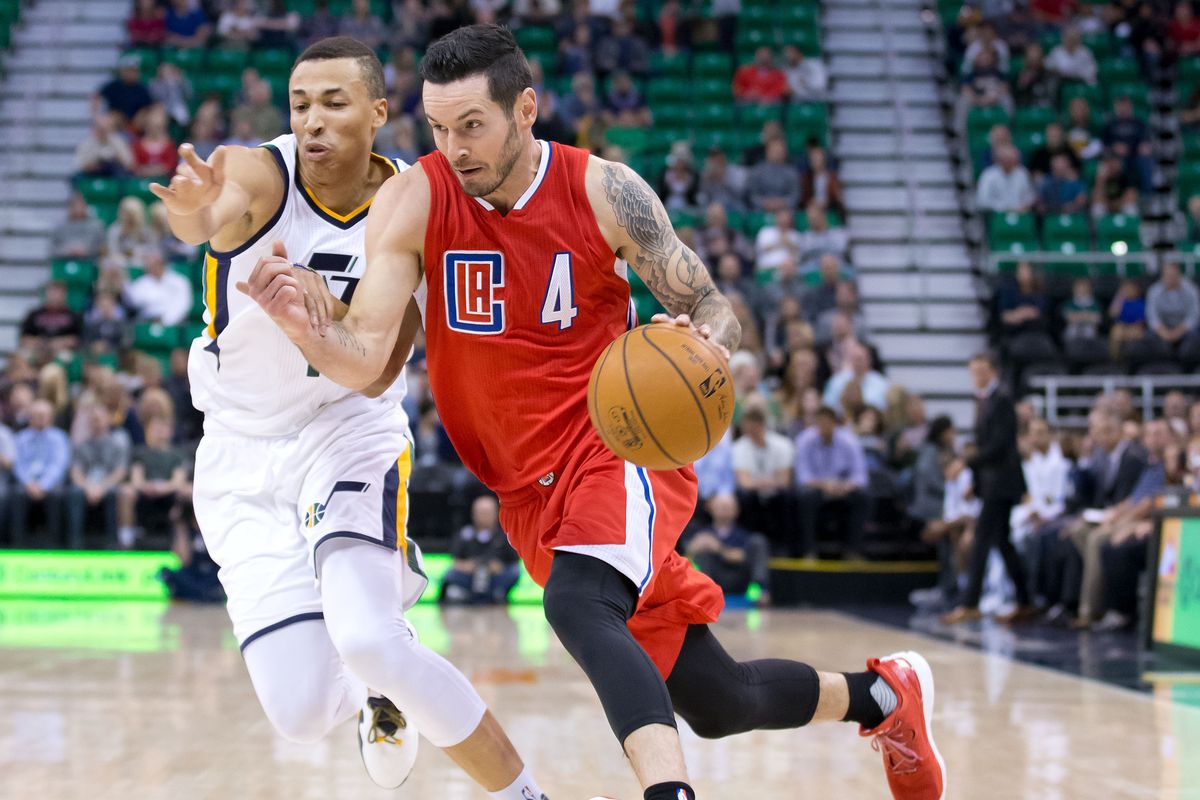 LA Clippers at Utah Jazz Game 3 – 4/21/17 Free NBA Playoff Pick
If what happened in Game 2 of the Western Conference playoffs is any indication, the Utah Jazz could find themselves in a lot of trouble, because they just don't have a lot of fortification in the middle, which is exactly where the Los Angeles Clippers have chosen to attack them. The Clippers were caught by surprise by Rudy Gobert's injury in Game 1, but they were ready, willing and able to hand out some punishment in Game 2. Now they take a trip to Salt Lake City for Game 3, which will begin at 10 PM ET, and BetAnySports customers, who get reduced juice prior to the game, can stay involved with the action as they access the state-of-the-art software available through Live Betting Ultra.
Gobert suffered a hyperextended knee literally 20 seconds into the first game, but Utah was able to improvise and piece things together, winning Game 1 with timely shots and gritty defense. And obviously the veteran presence of Joe Johnson didn't hurt either, as he had 21 points off the bench, including the game-winning shot. So obviously the Clippers had to regroup, knowing that in all likelihood, Gobert was not going to be available for Game 2. It was readily apparent through his statements that coach Doc Rivers wanted his team to attack the basket, and they definitely got his message. The Clippers, who scored only 36.7% of their total points in the paint this season got a whopping 60 out of their team, as Utah had a hard time holding them off with Derrick Favors playing the center position. Those conditions remain the same for Friday night's game.
And in the NBA betting odds that have been posted on this game by the folks at BetAnySports, the Clippers are actually laying a small number on the road:
Los Angeles Clippers -1.5
Utah Jazz +1.5
Over 197.5 points -110
Under 197.5 points -110
The Clippers got around to business very early on Tuesday, shooting 65% and leading 29-18 at the end of the first quarter. That set the tone for the rest of the game, although it was not necessarily a cakewalk. But maybe one thing that is important to remember here is that the Clippers, who love to shoot three-pointers, went only 6-20 from downtown, yet they still controlled this ballgame. Utah doesn't have very much up front in terms of muscle when you get past Favors, who appeared a little overworked, as he is just a couple of weeks passed coming back from a knee injury. The Jazz have not done a good job gaining second-shot opportunities for themselves, as they had only three offensive rebounds in Game 2.
BetAnySports patrons should expect a similar approach from the Clippers in this ballgame. After all, if something works, and there is a pretty good explanation for it, why not continue doing it until the opposition proves they can stop it? It is documented that Utah is the best defensive team in the NBA, using the "efficiency" graphic, when Gobert is on the floor, but they are just 20th in that same category when he isn't. And we know that defense is what primarily carried Utah to a 51-31 record, which tied them with the Clippers for the #4 spot in the West (the Clippers won the tie-breaker to get home-court advantage).
The one thing we're not sure of is whether Los Angeles will try to run a little more in Game 3, because frankly, these teams played at a pace of 88.7 possessions per 48 minutes, which is extremely slow. In the half-court setting, they can definitely use their size, and Utah is not likely to be able to move DeAndre Jordan, who had 18 points and 15 rebounds working against Favors.
If you're looking for a full-service sports betting experience, come to BetAnySports, where you can get reduced juice and great free play bonuses, in addition to Live Betting Ultra, which enables you to place wagers in real time…… There are plenty of ways to open up an account, including your Visa card, person-to-person transfers and the virtual currency of Bitcoin, which is fast and easy with their automated system!