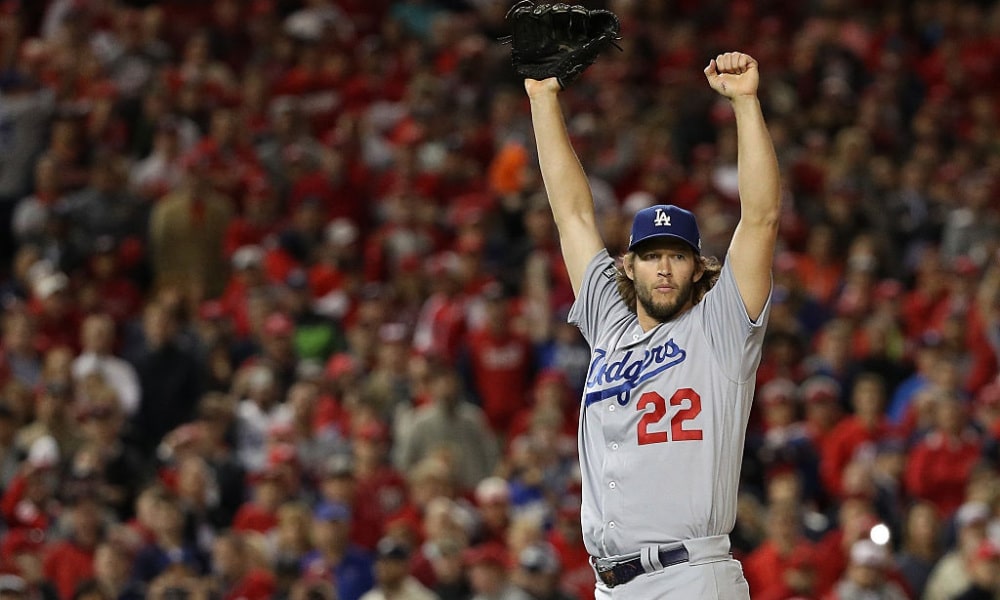 NLDS Game 5 Betting Preview: LA Dodgers at Washington Nationals
There are a lot of games played each season in Major League Baseball, but there is always an extra level of drama in a single game that is, for lack of a better term, "winner take all." And that is the atmosphere for Game 5 of the National League Divisional Series between the Washington Nationals and Los Angeles Dodgers. The winner of this game will play the Chicago Cubs, who just won the other NLDS in dramatic fashion over the San Francisco Giants. Game time at Nationals Park is 8 PM ET, and BetAnySports customers can place wagers on the game, even after the first pitch is thrown, as they take advantage of the state-of-the-art software provided by Live Betting Ultra.
The Nationals took a 2-1 lead into Game 4, having broken through against the Dodger bullpen in Game 3. But Clayton Kershaw out forth a gutsy performance on just three days rest and the Dodgers came from behind to win it on a base hit by Chase Utley to force this final game. So the teams have traveled across the country again and have somewhat different approaches in this deciding contest.
The Nationals will hope that they can hand the ball to their ace, Max Scherzer, a workhorse who might be able to go the entire distance if things go smoothly. They didn't for him in Game 1, as he was reached for a quartet of runs, including two homers. But this is the guy who may take home the Cy Young Award, so they are confident with him toeing the rubber.
The Dodgers will send Rich Hill out to the mound, and truth be told, if they could get five good innings out of him, they would be delighted. That's because while Scherzer is operating on five full days of rest, Hill has only three, and he has done that only once before in his career.
In the MLB playoff odds posted on this game by the folks at BetAnySports, the Nats are favored at home:
Washington Nationals (Scherzer – R)  -148
Los Angeles Dodgers (Hill – L) +138
Over 7 Runs   -120
Under 7 Runs   +100
Scherzer won 20 games this season, and that is a rarity these days. But he also made a lot of guys swing and miss along the way, chalking up a strikeout total that was tops in the big leagues. The Dodgers can create a committee approach if they have to, as Julio Urias, who was strongly considered to make this start, will be ready to come in at a moment's notice. And because of the travel day, the bullpen has gotten some rest. That includes the closer, Henley Jansen, who failed for the team in Game 3, giving up four runs in the ninth inning, but returned the next day to get the save in Game 4.
Washington is a team that has some depth in its bullpen if need be. BetAnySports patrons are aware that they have their own genuine closer in Mark Melancon, the mid-season acquisition from Pittsburgh and an All-Star, who hasn't pitched for the last couple of days. There is some speculation that manager Dusty Baker might count on him to go more than one inning, which is unusual for someone in the closer's role.
What the Dodgers are going to do is place an emphasis on left-handed hitters in the lineup, because while Scherzer has demonstrated some effectiveness against everybody, he is particularly rough on right-handed batters, holding them to a puny .477 OPS>
BetAnySports will give you an opportunity to get reduced juice on your baseball playoff betting action, and also offers lively in-game activity through Live Betting Ultra……What's significant is that you can use Bitcoin to conduct your transactions, and keep in mind that there high deposit limits and never any fees when you use the virtual currency!